Audio clips
2008 KU-FIU Football Postgame
Podcast episode
The guys (Tom Keegan, Dugan Arnett, Jesse Newell) analyze KU's 40-10 victory over FIU from the press box at Memorial Stadium. The guys talk about Daymond Patterson, Tom's swami skills and whether KU fans should be concerned by the team's struggles in the running game.
On the street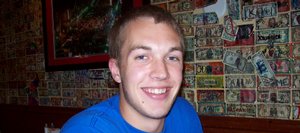 Mario Cristobal doesn't have a crystal ball.
Cristobal, Florida International's second-year football coach, can't say how many victories his team will wind up with this season, although two would be an improvement on last year's campaign. All he can say is that his Panthers are getting better.
Saturday night, however, was not a good time to find many answers. Cristobal's offense unveiled a new spread attack, meant to open up the field and stretch opposing defenses. It sputtered in a season-opening 40-10 defeat to No. 14 Kansas University at Memorial Stadium.
Sure, the result wasn't nearly as bad as last year's 52-point blowout in the same stadium, but it left much to be desired. In fact, the most significant spread involving FIU on Saturday was whether Kansas would cover its 36-point Vegas betting line in the waning seconds.
"We're growing, obviously, and we're getting better," Cristobal said. "But when you come out here, and that speed is turned up about two or three notches, it's not quite as slow of a game as it was on the practice field."
FIU now has lost 24 of its last 25 games overall. Over a four-year span on the road, the Panthers' futility stands at 23 losses in 24 games.
Perhaps the Panthers just picked a bad game to reveal the new offense. KU's defense, after all, sees a spread every day at practice.
FIU didn't crack 100 total yards until just over three minutes remaining in the third quarter on quarterback Paul McCall's scamper on a broken play. For the game, the Panthers finished with just 139 total yards of offense. That's 116 yards fewer than they managed at KU last season.
Clearly, things still are a work in progress.
"It took awhile for us to get going," said McCall, who completed 10 of 28 passes for 73 yards. "We've got to take what the defense gives us. Playing a great team like Kansas, you've got to be firing on all cylinders from start to finish. We got started a little late, and we fell behind."
There were small victories for the Panthers, just not offensively. Linebacker Scott Bryant forced a fumble and turnover on the Jayhawks' fifth play from scrimmage. The defense then held KU's high-powered offense to a three-and-out on the next possession. And in the second quarter, freshman T.Y. Hilton returned a punt 74 yards down the left sideline for the team's only touchdown.
"The whole defense came through for me, and I just turned on the jets," Hilton said.
Problem was, the closest the offense came to paydirt was the KU nine-yard-line in the final seconds of the third quarter. But on fourth and seven, a McCall pass sailed out of the back of the end zone. FIU reached the red zone once more in the fourth quarter, but McCall misfired again, this time into the hands of KU free safety Phillip Strozier.
In the end, whether the miscues were the result of a lack of spread offense experience or KU's stifling defense didn't much matter, though FIU admitted it probably was a little of both.
"Some of the struggles are attributed to them, but we've go to take what they give us," McCall said. "You can't leave a quarter-and-a-half on the field. We've got to build on this. It's a little better score (than last year), but nonetheless, it's still a loss."
More like this story on KUsports.com