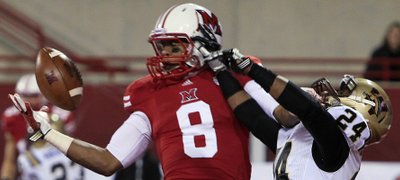 Former Miami Ohio receiver Nick Harwell will be transferring to Kansas University, KU officials confirmed Wednesday evening. By Matt Tait
Kansas coach Bill Self discusses the signing of top-ranked Andrew Wiggins on May 14, 2013.
Blast from the past
"Right now, the big thing is it has to be a good situation, a top-half-of-the-league job. It doesn't make sense to take a bad job. If there's no commitment to the program, there's no sense to take it to tell you the truth."
— Former Kansas assistant coach Joe Dooley, talking about the potential of becoming a head coach again on May 11, 2008. Dooley accepted the head-coaching position at Florida Gulf Coast University on April 17, 2013. Read the story.
September 7
September 14
September 21
October 5
October 12
October 19
October 26