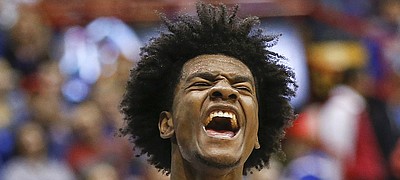 Pests on a basketball court don't stand 6-foot-8. They're 5-8. They don't make it to the top of the national high school recruiting rankings. They make the team on the last cut in high school because they forced their way onto the roster with sheer hustle.
Basketball
KU Sports Extra
Football
Blast from the past
"We want to bring more respect to this program. We're tired of being looked at as 'Oh, they're going to be a 6-6, 7-5 team and finish in the bottom of the Big 12.' We don't want that anymore. I think we're going to play like that every week."
— Former KU quarterback Todd Reesing following KU's 52-7 victory over Central Michigan that opened the magical 12-1 2007 season
Read the story
.