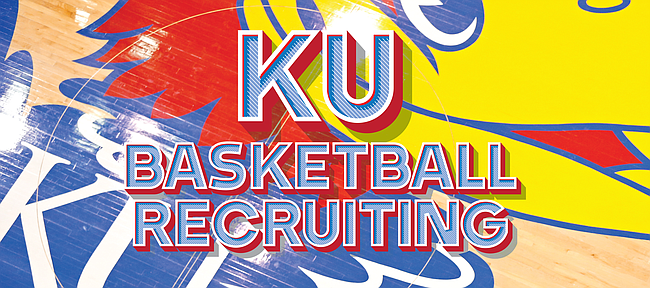 Josh Jackson, a 6-7 senior shooting guard from Prolific Prep in Napa, Calif., this week officially narrowed his list of schools to Kansas University, Michigan State and Arizona.
Jackson, who is the No. 1-ranked player in the recruiting Class of 2016 by Rivals.com, is originally from the Detroit area. Last summer, he played for USA Basketball's Under 19 team, which was coached by Arizona's Sean Miller and won a gold medal at the World Championships.
"It's been a little rough on me," Jackson said of his recruitment in an interview with USA Today. "Kind of stressful. I feel like I'm getting close to making a decision. I'm down to three schools. I feel like I'll be able to make a decision within the next month or so."
Jackson was awarded "Biggest Trash Talker" by the country's AAU players who were polled by USA Today last summer.
Former NBA player Gary Payton, who was sitting in the stands watching his son, Julian, play for Phoenix Hillcrest Academy, engaged in some trash talk with Jackson during last Saturday's Prolific Prep-Hillcrest game.
Jackson stared down Gary Payton after hitting a key second-half three. Both yelled at each other a few times.
"It was real fun. I'm a trash-talker. He's a trash-talker. We kind of went at it a little bit, but it was all respect," Jackson told Yahoo Sports after a five-point victory.
"He's a kid and he's having fun. I respect him because he has a lot of dog in him to come back and talk. He has a lot of gall to do that, so that's good. But in these situations, you got to understand if you're going to talk it, you got to back it up. Back it up!" Payton told Yahoo.
Big game for Lightfoot: Kansas University signee Mitch Lightfoot, a 6-foot-8, 210-pound senior forward from Gilbert (Arizona) Christian High, scored 39 points and had 21 rebounds in Gilbert's victory over Campo Verde on Tuesday night. 
"Mitch Lightfoot making POY (player of year) statement last night," wrote Richard Obert of azcentral.com on Twitter.
Lightfoot attended Saturday's KU-Kentucky game in Allen Fieldhouse. "I swear I've been a lot of places and I've never seen anything like that. The fans are bonkers. The place is crazy, the best there is," Lightfoot wrote on Twitter. He's the No. 117-rated player in the Class of 2016 by Rivals.com
— See what people were saying about the Sunflower Showdown during KUsports.com's live coverage.
---
More news and notes from Kansas vs. Kansas State
---
---
---