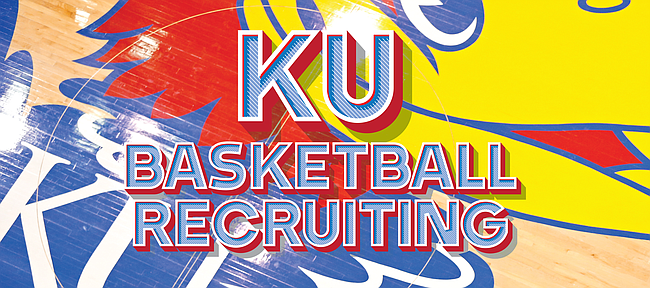 On a day he serenaded his mother with "Happy Birthday" in his high school gymnasium, five-star point guard Immanuel Quickley, of John Carroll High in Bel Air, Maryland, delivered the ultimate gift to the University of Kentucky — his commitment.
Just after 5:30 p.m. on Friday afternoon, Quickley announced in front of friends, family members and teammates that he was headed to Kentucky for college.
Decked out in a sport coat and sunglasses, the 6-foot-4, 180-pound point guard led the room in the celebratory song and followed it up by unveiling a blue Kentucky jersey under his dress shirt.
As Quickley undid the buttons on his shirt, the school band broke into a drum roll that added drama to the whole spectacle.
Quickley picked Kentucky over Kansas and Miami.
With Quickley now off the board, the Jayhawks will continue to focus their efforts on Devon Dotson, the No. 17-ranked player in the Class of 2018 and a top KU priority throughout the past several months.
Dotson made an official visit to KU three weeks ago and also hosted an in-home visit with the Kansas coaching staff last week.
The takeaway, according to Dotson's father?
"They believe he's the starting PG from day one," Dana Dotson recently told Matt Scott of 247 Sports site TheShiver.com.
McCormack to decide Sunday
Five-star center David McCormack, a 6-foot-9, 255-pound bruiser from Oak Hill Academy, plans to reveal his decision at 5 p.m. Sunday on live television in Virginia, according to his AAU program's Twitter feed, @teamloadedaau.
Although he has a final list of six schools (Duke, Kansas, NC State, Oklahoma State, UCLA and Xavier) McCormack likely will be deciding between Kansas, Xavier and NC State, the three schools which he has visited.
McCormack, No. 33 overall in the 2018 class per Rivals, averaged 10.6 points and 8.6 rebounds a game as a junior at Oak Hill and 14.8 and 9.8 for Team Loaded this spring and summer on the AAU circuit.
It's interesting that McCormack's announcement will come before his official visit to KU, which is set for next weekend, coinciding with Late Night.
As it stands now, if the big man who was a teammate of current KU forward Billy Preston's at Oak Hill last year picks somewhere other than Kansas, that visit may not happen. But if he picks Kansas, which pretty much every recruiting analyst out there expects to be the case, McCormack's visit for Late Night will serve as one heck of a way to celebrate his big decision.
Adding McCormack to a class that starts with Silvio De Sousa (6-9, 245) would be a clear indication that the Jayhawks have shored up their front court situation for the 2018-19 season.
Even if Preston and sophomore big man Udoka Azubuike leave for the NBA after the upcoming season, the Jayhawks would hit the floor the following season with a big-man rotation that includes De Sousa, McCormack, Memphis transfer Dedric Lawson and would-be-junior Mitch Lightfoot, by far KU's deepest and most talented frontcourt since the 2015-16 season.