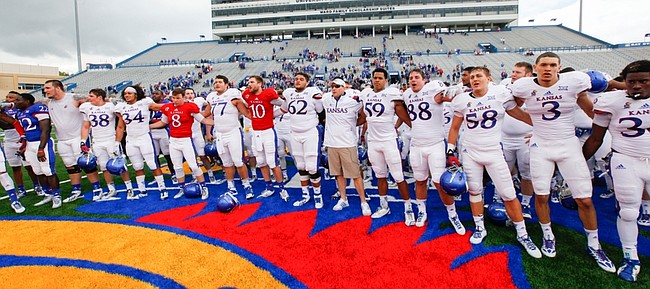 For years, Jayhawker Towers has been synonymous with the on-campus home away from home for Kansas University athletes.
But that soon will change.
KU athletic director Sheahon Zenger confirmed to the Journal-World Monday evening something that KU recruits have been hearing about for the past several weeks — there are new living quarters coming and they're going to be spectacular.
"This is really a profound moment for the University of Kansas and Kansas Athletics," Zenger told the Journal-World. "And it is a great indicator of the relationship between the university and athletics, especially KU Student Housing and Diana Robertson, the director."
The new apartment complex, which may have room for as many as 750 beds, is the all-sport follow-up to the state-of-the-art McCarthy Hall dorm that houses the men's basketball team and a handful of traditional students. Like McCarthy Hall, the new facility, which will funded entirely by the university, will house far more than just athletes.
KU has roughly 220-250 scholarship athletes during any given year and that will leave room for roughly 500 traditional students to fill the new apartments, which will sit somewhere southwest of Allen Fieldhouse.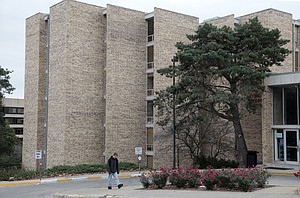 Because of the demand for on-campus housing, Zenger said Jayhawker Towers would remain standing and become a housing complex primarily used by traditional students.
The new apartment complex, which has yet to receive a name or final price tag, recently made it through the final step in a series of approvals.
KU is hopeful that the apartments will be finished sometime in 2017. In the meantime, the promise of what Zenger said would be a facility that is second-to-none, will continue to be a tool used by KU's coaches in recruiting across all sports.