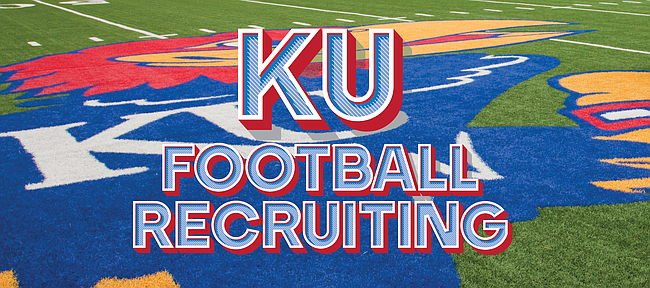 When David Beaty announced the eight mid-year signees from the Kansas football team's 2017 recruiting class earlier this week, the head coach said his new contract extension bolstered his staff's ability to land the types of players they want to bring to KU.
Due to NCAA rules, Beaty can't speak publicly about un-signed recruits. But if he could, the Jayhawks' leader would point to prep defensive back Brad Stewart to reinforce that argument.
A four-star safety according to Rivals, Stewart reportedly has offers from Alabama, Florida, LSU, Nebraska, Oklahoma and various other well-respected Power 5 programs. On Thursday, the 6-foot, 194-pound prospect from McDonogh 35 High School, in New Orleans, tweeted out a list of his top six schools. Kansas made the cut, along with finalists Florida, USC, Virginia Tech, Arizona State and Oklahoma.
A Class of 2017 recruit ranked the No. 19 safety among seniors by Rivals, Stewart told SECCountry.com he arrived at his list of top six schools after discussing his options with his family and high school coaches.
"We all sat down at the table and actually looked at every school — the amount of players leaving and the amount of commits coming in," Stewart said in the interview. "Also which schools could coach me up for the next level."
While giving his reasons for considering each program with SECCountry.com, the young defensive back explained how Kansas joined the group featuring nationally renowned teams.
"Coach Tony Hull recruits down south," Stewart said, referring to the KU staff's New Orleans native and running backs coach, "and is trying build that program. If I were to choose them, I could be a part of that and make a difference in that program."
The Times-Picayune reported Stewart considered going as far as giving KU a verbal commitment during the past several months, but has since backed off of making his choice.
According to SEC Country, Stewart plans to contemplate his decision until National Signing Day. In the meantime, he said he plans to take official visits to Florida, Virginia Tech and USC in January.
While some recruiting services list Stewart as a cornerback, he told SEC Country he could play corner or safety, depending on how his future team wants to use him.
"My main goal is to play as a true freshman and have a good relationship with the coaches," Stewart said. "So it's about the bond I feel and getting that opportunity."