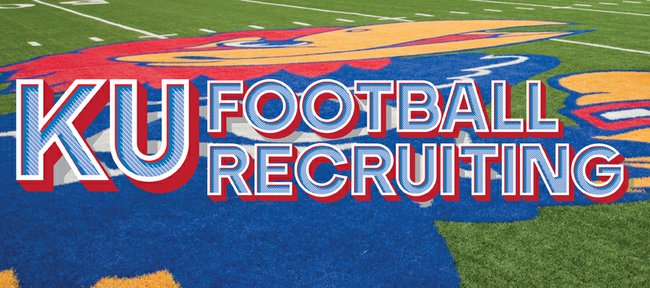 Hartnell Community College football coach Matt Collins has been involved with junior-college coaching for nearly two decades, but the recent recruiting process provided him with a new experience.
Three players on Collins' 2013 team committed to Kansas University, opening up a bit of a pipeline between the small juco in Salinas, Calif., and Lawrence.
Defensive back Anthony "Fish" Smithson signed with the Jayhawks in December and is already on campus. He soon will be joined by defensive end Kapil Fletcher and running back De'Andre Mann, who are expected to make their commitments official on national signing day Wednesday.
"This is the first time I've seen anything like this," Collins said. "I thought I had seen it all, but I've never had three kids wind up going to the same school. ... I think about it every day. Wow, three guys. I want to see how it pans out just like everybody else."
While Collins is eager to find out how the trio transitions to the Div. I level, he's not worried about how they will conduct themselves when they get to campus. He said all three were hard workers, good students and mature young men who understood what it took to succeed.
"They're humble kids, smart kids, and I think they're a little more mature in terms of how they respond to coaching and the expectations in the classroom," Collins said. "I think it's a great deal as long as you're getting the right guys. And these three are the kind of guys you want as a part of your program."
Fletcher, who was the second of the three to commit to Kansas, said all three reached the decision to come to KU on their own.
"We'd tell each other what we were doing," he said. "But we realized this was a decision we had to make for our lives, so their really wasn't much pressure on us."
Smithson was already in Lawrence when Mann, the top-ranked juco running back in the country, and Fletcher made their official visits. The 6-foot-4, 255-pound defensive end said it was like an instant reunion when they all got together again.
Now that he and Mann are just a few days away from making the triple-threat transfer official, Fletcher said he was looking forward to taking this next step with two guys he knows so well.
"Socially, we already know each other, and we know how each other are," he said. "Especially me and Dre. We're the same. We're both laid-back."
Added Collins, who said putting players into the Big 12 was a source of pride for his program: "I think that'll help their transition to have familiar faces to go through it together with. The three of them were leaders on our team, and they've been through a program that holds them to a high standard. Of course they're going to get coached up out there and have to learn a whole new way of doing things, but hopefully they have a little advantage in that they know the formula."