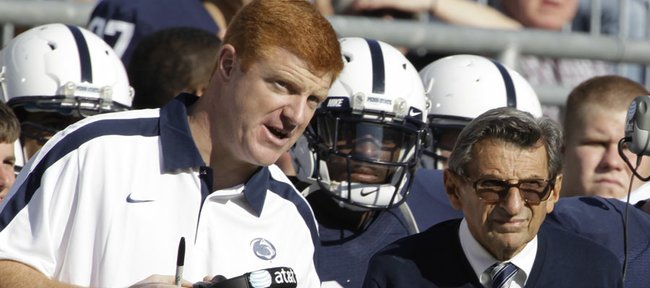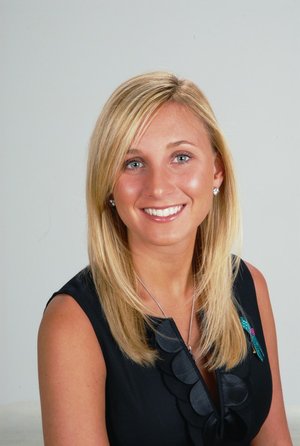 The most damaging scandal in sports history, rife with victims, enabling authority figures and an alleged monster, also includes one man not as easy to judge as the rest.
His name is Mike McQueary, supplier of the most damning testimony in the case of Jerry Sandusky, alleged child molester and former defensive coordinator under sainted Penn State football coach Joe Paterno.
McQueary testified to the grand jury that he saw Sandusky raping a boy of about 10 years old in the Penn State football locker room in 2002. In that testimony, McQueary said he told his father of the incident and the next day followed his instructions to tell Paterno.
Last week as the debate raged as to whether McQueary, then a graduate assistant coach for the Nittany Lions, did enough to see that a pedophile was brought to justice, I consulted an authority on such matters for a verdict.
Lauren Book, author of "It's OK to Tell: A Story of Hope and Recovery" and host of the website laurenskids.org, details in her book the particulars of her being the victim from the ages of 11 to 16 of sexual violence at the hands of her female nanny. Book, 27 and a graduate student at the University of Miami (Fla.), has made it her life's mission to educate the public on prevention tactics that can stop pedophiles before they strike.
Interviewed by telephone last week, Book offered an interesting take on McQueary.
"To be honest with you, I don't know that anybody can truly judge how he reacted to the situation," Book said. "He did what he thought he was supposed to do. He went to the great Joe Pa to try to stop that. Some people say he should have physically gotten in the middle. A normal human is not accustomed to seeing a 10-year-old boy being sodomized. That's a subhuman act. I'm sure he was very traumatized to see something like that."
So, Book said, stop judging the man. But so many did, and McQueary then said in an email that became public that he did talk to police, which police have denied.
If the allegations against Sandusky prove true, pretty much everybody whose mind isn't held hostage 24/7 by the aura of Penn State football agrees that Paterno, McQueary's boss, should have done more to get a child molester off the street. The same goes for Paterno's bosses.
Book said she has read the graphic 23-page grand jury report "several times."
"If these allegations are true, and I believe they are, this was an active, complicit criminal conspiracy from respected individuals," Book said. "I believe that they covered this up."
Again prefacing it with the qualifier that if the allegations are true, Book added, "If you looked up pedophile in the dictionary, there would be a picture of Jerry Sandusky's face. It was classic. How he preyed, chose these children from his charity, how he was grooming them. He built trust with the family and gave each child presents and attention, things he might not have been getting at home."
Eight victims told their stories in the grand jury report.
"All these kids were saying, 'He put a hand on my thigh.' If a child doesn't report that, he's ripe for abuse," Book said. "Then it went to tickling on the stomach and then to the more advanced and grotesque sexual assault. I'm very confident that more survivors will be coming forward."
The timing of Sandusky's decision to retire at the age of 55 in the prime of his career certainly looks suspicious in that it came shortly after a 1998 police investigation sparked by a mother's complaint about Sandusky showering with her son.
Penn State's response to that equated to saying that as long as you don't bring the children on campus anymore, we're cool with you.
"These individuals who told him he couldn't bring children there (to the football complex) anymore allowed this to go on," Book said.
Of the Penn State students who protested on behalf of Paterno, Book asked a very good question: "What are these people thinking? These people just don't get it. They don't get that this is about children whose innocence has been taken from them, children who have to walk through a broken life and work to be healed."
Book has a lot of toughness, working to bring awareness to the once-taboo subject of sexual abuse of children and sharing in a book and in media interviews the horrific details of her lengthy stay in hell on earth. But her toughness too often has been tested in recent weeks when she has turned on the television.
"I'll be honest, I have shed several tears for these faceless kids because I was one of them," she said. "I know what it's like. Look at these Penn State students; the way they're reacting, it's infuriating."
Book said she believes 95 percent of sexual abuse of children is preventable, if they are properly educated.
"It's about making sure every child has a trusted triangle of three more adults they can feel comfortable talking to about anything," Book said. "We make sure to let them know if there is a touch that makes them feel icky or confused to make sure to tell someone."