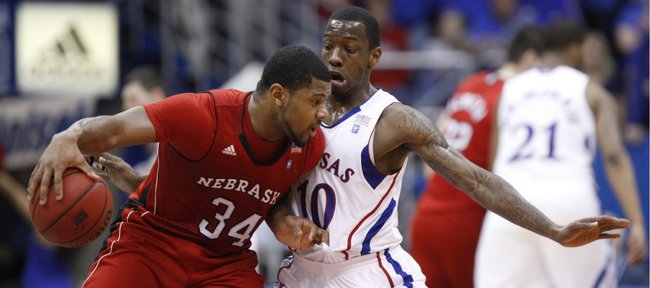 Kansas men's basketball coach Bill Self announced Monday morning that he has suspended junior guard Tyshawn Taylor indefinitely for violating team rules.
"Although we are disappointed in Tyshawn, he will remain a member of our team and practice with our team until he is reinstated for competition," Self said in a release.
Taylor has started 26 of 27 games for KU this season, averaging 8.8 points per game. The Hoboken, N.J., native ranks third in the Big 12 with 4.7 assists per game.
KU plays host to Oklahoma State at 8 p.m. Monday night.