Ohio St. def. UCSB
Feature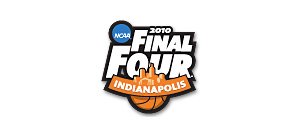 Milwaukee — Evan Turner took a back seat to slick shooter Jon Diebler and big forward Dallas Lauderdale, and Ohio State outlasted persistent UC Santa Barbara 68-51 in the first round of the NCAA tournament Friday night.
Diebler scored 23 points and Lauderdale blocked a career-high eight shots and grabbed 12 rebounds for the second-seeded Buckeyes (28-7), who won without much offense from their top player. Turner was held to nine points while going 2 of 13 from the field — one of the worst shooting performances of his career.
Turner did have 10 rebounds, and William Buford added 16 points for the Buckeyes.
Ohio State advanced to play Sunday against No. 10 seed Georgia Tech, which beat seventh-seeded Oklahoma State 64-59 in Midwest Regional play earlier Friday evening.
Orlando Johnson scored 20 points for No. 15 seed UC Santa Barbara (20-10).
Diebler's performance was particularly impressive, given the fact that he spent the week fighting off flulike symptoms.
"I knew I was going to be fine," he said. "Yesterday I felt a little better after the practice — after I threw up."
Joked Buckeyes coach Thad Matta, "He's the only guy that takes the 24-hour flu to 72 hours."
The game was expected to be a showcase for Turner, the Big Ten player of the year and widely regarded as perhaps the best player in the country.
Instead, the most impressive parts of Ohio State's game were a sampling of swatted shots and a couple of big dunks by Lauderdale, and the stellar outside shooting of Diebler, who was 7 of 12 from 3-point range.
Turner, meanwhile, seemed to have a rough night against the Gauchos' matchup zone defense.
"Evan, he was struggling a little bit but also did a good job of finding the open guy," Diebler said. "We knew coming in they (use) unique zones. We felt there were ways we could attack it."
But Turner did leave the floor with something he didn't have before: a win in the NCAA tournament.
"You can't really get mad," he said. "Everybody played well, it's a good — a great way to start off a tournament. We're definitely trying to move on and get to the next game."
The Buckeyes didn't make it to the tournament in his freshman year, then lost in the first round last season. Returning to the tournament this year, Ohio State vowed it wouldn't come out flat.
Still, the Buckeyes did allow the Gauchos a few glimmers of hope before Lauderdale and Diebler eventually took over.
A transition dunk by Greg Somogyi cut the Buckeyes' lead to eight early in the second half.
But Diebler hit a 3-pointer and Lauderdale briefly asserted himself on the offensive end, scoring on powerful dunks on back-to-back possessions.
David Lighty then hit a 3-pointer, giving Ohio State a 42-27 lead with 15:04 left.
Still, the Gauchos didn't go away, cutting the lead to 10 on a 3-pointer by James Powell with 11:41 to go.
But the Buckeyes gradually pulled away from there, taking a 57-42 lead on Diebler's 3 with 7:26 left.
Turner even got back into the scoring act late, hitting a driving layup with 3:42 left — then running back down the court shaking his head.
The Gauchos began the game a miserable 1 of 9 from the field and 1 of 6 from 3-point range, falling behind 13-3. Then came a rally, albeit a short-lived one.
A 10-1 spurt cut the lead to one. The effort got a rise out of the Gauchos' small but vocal cheering section, along with leftover Georgia Tech and Oklahoma State fans looking for an upset.
But Ohio State answered with a 13-0 run of its own ignited by four blocked shots by Lauderdale — including a demoralizing two swats against James Nunnally on one possession.
The Gauchos had one more first-half highlight left in them — a transition alley-oop slam by Nunnally off a pass by Johnson — but the Buckeyes took a 30-17 lead into halftime.