Syracuse vs. Vermont
Feature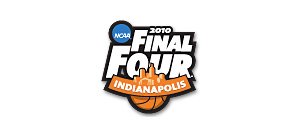 Buffalo, N.Y. — Five years ago Vermont shocked Syracuse in overtime in the first round of the NCAA tournament. The Catamounts never had a chance to duplicate that amazing moment.
Wes Johnson had 18 points to lead five Syracuse players in double figures, and the top-seeded Orange beat Vermont 79-56 on Friday night in the first round of NCAA tournament.
The Syracuse zone defense clamped down at the outset and allowed few openings, and the Orange rolled up a 20-2 run to take command early.
"Going to practice, that was our emphasis, to focus on the defensive end, get out and play defense like we did at the beginning of the year," Johnson said. "I think the whole week of practice that we had to prepare for this game it helped us go into this game to step up on defense."
Syracuse's overwhelming start had 16th-seeded Vermont trailing by as many as 25 points late in the first half. And after the Catamounts closed the half with a 15-2 run, Andy Rautins and freshman Brandon Triche started the second by hitting two 3s apiece in the first 4 minutes to erase any doubt about the outcome.
"We haven't had slow starts this year very often," Orange coach Jim Boeheim said after his 43rd NCAA triumph, eighth all-time. "We've been pretty good. Our defense was better at the beginning. That was the big key. We gave them one early. After that we covered them. I just thought our defense was better, and then when our defense is better it picks up our offense and our offense kind of gets going."
Syracuse shot 54.5 percent for the game and hit 10 of 22 from beyond the arc while holding Vermont to 34.8 percent for the game and 5 of 22 on 3-pointers.
"I thought if we could have made shots we could have stayed in the game and made it a little more interesting," Vermont coach Mike Lonergan said. "But we just did not shoot the ball well, and against a good team like that you have to make open 3-pointers and open jump shots."
Syracuse (29-4) played without injured center Arinze Onuaku, who hurt his right knee in the Big East tournament. The status of the man in the middle of the back of the 2-3 zone is up in the air for the second-round game. Seven-foot freshman DaShonte Riley acquitted himself well in 12 minutes against Vermont as Onuaku watched smiling from the bench.
The Orange will play eighth-seeded Gonzaga in the second round on Sunday. The Zags beat Florida State 67-60 on Friday night.
Scoop Jardine had 14 points, Rick Jackson added 12 points and eight rebounds, and Rautins finished with 11 points, eight rebounds and six assists for the Orange. Triche, whose confidence was suffering after scoring just nine points in his previous four games, had 10 points.
Marqus Blakely led Vermont with 17 points and Evan Fjeld had 13.
Vermont, making its first trip to the tournament since that signature victory as a 13th seed, offered a game effort.
After Syracuse forced the America East champions to miss 24 of their first 30 shots, the Orange became careless with the lead, taking bad shots instead of working the ball around, and the Catamounts quickly made them pay.
Vermont closed within 37-25 at halftime as Blakely converted two lob passes, Joey Accaoui swished a 3 from left wing, and Blakely picked up an errant Syracuse pass and sailed in all alone for a slam dunk in the final minute.
Any thoughts of another upset quickly vanished when play resumed as the Orange quickly built the lead back to 19.
"You just got to give it your all, try to put it in the back of your mind that you are playing the No. 1 team in our bracket," said Blakely, who averaged 17.4 points and 9.4 rebounds this season. "Just to go out there and compete, and once they did get up to 25, not to let my teammates kind of get discouraged and quit because that's not what we're all about."
This was a game filled with good story lines. That 60-57 Vermont victory in 2005, the only tournament win in four appearances by the Catamounts and one of the most embarrassing losses in Syracuse history. And there was the added attraction of Syracuse standout Kris Joseph going against his brother Maurice, Vermont's second-leading scorer, for the first time since they were kids growing up in Montreal.
The two barely touched hands before the opening tip, and Kris won this skirmish with his older brother. Maurice, Vermont's best outside threat, was 2 of 13 from the field, including 2 of 9 from beyond the arc, and finished with seven points. Kris had eight points, eight rebounds, six assists and three steals.