Feature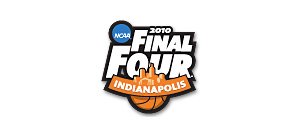 California vs. Louisville
Jacksonville, Fla. — California's distractions now seem about as distant as the Pacific Ocean.
That disappointing loss in the Pac-10 tournament? Getting sent across the country to open the NCAA tournament? The suspension of a starter?
The Golden Bears overcame them all — and showed even more resiliency in the first round against Louisville.
Seniors Jerome Randle, Patrick Christopher and Theo Robertson stole the show, carrying the eighth-seeded Bears to a 77-62 victory over the No. 9 seed Cardinals on Friday night and advancing to the second round for the first time since 2003.
"It's a new season for us," Christopher said. "Regardless of what's happened, we've put it in the past. ... The time to play well is now."
Randle and Robertson scored 21 points apiece, Christopher added 17 points and eight rebounds, and the Bears (24-10) responded to everything Louisville (20-13) could muster in the South Regional game.
Their reward? No. 1 seed Duke on Sunday.
The Bears don't want to think about that one just yet. They'd rather savor this victory. There was plenty to enjoy, too.
They jumped out to an 18-point lead, watched Louisville whittle it down to six, then pulled back out front by 14. They watched that cushion get cut to 62-58 with 6:55 remaining, then stepped on the gas for good. Cal close it out with a 15-4 run.
"We didn't panic, and we got it done," Christopher said.
Rakeem Buckles led Louisville with a career-high 20 points. Leading scorer Samardo Samuels added 16.
But the inconsistent Cardinals had no answers early and even fewer late. Coach Rick Pitino wanted his team to foul Max Zhang in the final minutes, attempting to send the 50-percent free throw shooter to the line, but officials called Kyle Kuric for an intentional foul that got the coach's blood boiling and led to a technical.
Randle and Zhang made their free throws, ending any thoughts of a late comeback.
"It was rough tonight," Samuels said. "They came out real aggressive to start and we played catch-up all night. We finally got them tired, but you get them against the ropes and they hit a 3 and that deflates you."
Cal shot 51 percent from the field, even better from 3-point range (53.3 percent) and made 17 of 22 free throws. But the real damage came in the opening minutes.
The game was delayed 19 minutes because of a malfunctioning shot clock, but once it started, the Cardinals looked like the ones who needed repairs. They missed 11 of their first 13 shots and had no answer for the hot-shooting Bears.
Cal connected on seven of its first 10 shots, including four of six from 3-point range, and opened an 18-point lead with a little more than 6 minutes gone in the game.
"They were determined to come out ready to play," said Bears coach Mike Montgomery, adding his team was eager to play better than it did in last year's first-round loss Maryland.
Christopher, taking advantage of so much attention on Randle, hit three from behind the arc. Jamal Boykin dropped a couple of jumpers, Robertson chipped in five points and, all of a sudden, no one was questioning whether Cal would miss suspended forward Omondi Amoke.
Amoke was "temporarily suspended" for an undisclosed violation of team rules. Coach Mike Montgomery went with a three-guard lineup that helped counter Louisville's press.
The Cards, meanwhile, couldn't seem to do anything right.
They had three turnovers in their first eight possessions, got called for an intentional foul and even had a band member yelling, "Don't be afraid to score."
Pitino got into a heated confrontation with an assistant during one timeout and was equally short-tempered with his players. But they responded. After trailing 22-4, the Cards started getting to loose balls, creating turnovers, grabbing offensive rebounds and hitting 3s.
They really got things turned around with a 12-0 run that made it 30-24 with 6:48 remaining in the half.
But Cal cranked it back up. Randle made two free throws, Christopher hit a 12-footer and then Randle drained a long-range 3 at the buzzer while jumping off one leg. It swished the net and had Louisville's players shaking their heads as they headed to the locker room.
They never really recovered.
"We dug a big hole and it was one of those days," Samuels said. "That last-minute shot at halftime sums it up. Shooting off one leg? C'mon, man."