Duke vs. Ark.-Pine Bluff
Feature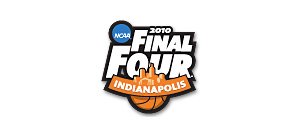 Jacksonville, Fla. — Duke's confident mascot wore a piece of tape across his forehead that read: "Played In, Blown Out."
The Blue Devils didn't disappoint.
Avoiding the upset bug that has taken down several favorites in the NCAA tournament, the top-seeded Atlantic Coast Conference champions opened play in the South Regional with a dominating 73-44 victory Friday night over No. 16 seed Arkansas-Pine Bluff.
"That really didn't cross our minds, that happening to us, the 1 vs. 16," Duke's Jon Scheyer said.
"This was a springboard for us. We were limiting them to one shot and rebounding well," fellow senior Lance Thomas added. "If we continue doing that we'll beat anybody in the tournament."
Kyle Singler had 22 points and 10 rebounds for Duke, which never trailed. Scheyer scored 13 and Thomas 12. Nolan Smith added 10 points on a subpar shooting night (3 for 10) for the junior guard.
The victory gave coach Mike Krzyzewski his 11th 30-win season in three decades at Duke, which has made 10 trips to the Final Four under him, though none since 2006.
The Blue Devils (30-5) played like a team intent on changing that, pressing their overmatched opponents to start the game, building a 39-20 halftime lead and never giving Arkansas-Pine Bluff (18-16) a sense that the SWAC champions might have a chance to win.
"It's nice to have," Krzyzewski said of another 30-win season, though he wasn't sure how many the Blue Devils have under him.
Told it's 11, he replied: "That's a lot of wins. ... The best thing is to have 31 and move on," to the round of 16, which is what a victory Sunday would do.
Arkansas-Pine Bluff, appearing in the NCAAs for the first time, beat Winthrop 61-44 in the tournament opener Tuesday and are led by coach George Ivory, who played on a heavy underdog that gave powerful Duke a scare in the opening round 24 years ago.
But this group of Blue Devils has learned they can't take anything for granted in March.
Duke survived a first-round scare against Belmont two years ago, and Krzyzewski and his players were determined to set the tone for what it hopes will be a strong run with a sharp performance.
"I thought we handled both halfs really well," Krzyzewski said. "It wasn't a sloppy game."
Pine Bluff shot 32 percent and turned the ball over 16 times. Tavaris Washington led the Golden Lions with nine points. They turned in a respectable defensive performance, but struggled to score against Duke's bigger, more physical frontcourt.
"I think they got a little nervous," said Ivory, whose team had won 18 of 22 going into the game. "Sometimes you play not to lose and we were trying to not make mistakes."
The Golden Lions spent November and December crisscrossing the country, playing — and losing — their first 11 games on the road against steep competition that included Kansas State, Missouri, Michigan, Oklahoma State, Arizona State, Colorado, UTEP, Georgia Tech and Oregon.
Instead of damaging the Golden Lions' confidence, the tough competition more than prepared Ivory's team for the SWAC and the "play-in game" against Winthrop that earned them a date with Duke.
As a player, Ivory was part of a Mississippi Valley State team that was seeded 16th and gave top-seeded Duke all it could handle in the opening round in 1986 — the year Krzyzewski led the Blue Devils to the Final Four for the first time.
"I think this is going to help our program," Ivory said. "We accomplished some things that we've never done. ... We've got to keep working and get a little better."