MSU vs. New Mexico St.
Spokane, Wash. — nca
Feature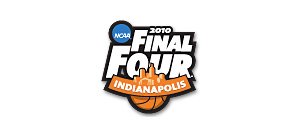 A career night from Kalin Lucas. A late comeback by Raymar Morgan. And a lane violation, of all things.
That's what it took to keep Michigan State moving on in yet another NCAA tournament.
Difficult seems to be the only way these Spartans know.
Lucas scored a career-high 25 points and Morgan emerged from a quiet night by hitting key shots down the stretch as fifth-seeded Michigan State, uneven as usual, escaped past No. 12 New Mexico State 70-67 on Friday in the first round of the NCAA tournament.
"If there's one thing I've learned in the years I've been in this tournament, the words 'survive and advance' that everybody preaches is the truth," Spartans coach Tom Izzo said after sweating and screaming through the start of his 13th consecutive NCAA tournament and improving to 32-11 in the event.
"I don't want to say I'm glad we had a close game, but I learned something about these guys that I had been looking for this year. ... We played well early. We struggled in the second half. And we finished the game. We've survived and advanced."
The game was a microcosm of an at-times dazzling, other times dumbfounding season for the Spartans (25-8) following a loss to North Carolina in last year's national championship game.
Morgan had just four points in the game's first 34½ minutes. But he broke a late tie with four straight points after New Mexico State had rallied from 13 down. Then he made two free throws with 18.6 seconds remaining with the aid of that rare lane-violation call.
Official Ray Perone called Troy Gillenwater, who scored 17 points and hit the 3-pointer with 20 seconds left that got New Mexico State (22-12) within 68-67, for stepping into the lane before Morgan's second shot, a miss with 18.6 seconds to go. The call came with the Spartans heading downcourt to defend an apparent two-point lead. But Morgan converted his gift second chance to put MSU up 70-67.
That forced the Aggies into desperation 3-point attempts to tie on the final possession instead of having more options with a 2-pointer.
The game officials had left the arena by the time The Associated Press tried to get comment on the play.
Asked if he indeed lost his balance and fell into the lane early, Gillenwater said glumly, "Yeah, you can say that."
Talkative Aggies leader Jahmar Young was far more critical.
"They took the air out of the game," said Young, whom Perone had whistled for a dead-ball technical foul. It was one of three fouls that had Young on the bench and a non-factor as Michigan State took a 15-point lead in the first half.
"The refs ... they did their jobs I guess, but (that's) not NCAA basketball. I didn't think it was going to end up like that," said Young, the Aggies' leading scorer at 20 points per game who said Thursday his team was coming at the Spartans with an "assassin's mentality."
"Techs from talking to a player? We're men. This is collegiate basketball. The next step is pros. We're men. Just don't take the air out of the game for our team."
On the Aggies' final, frantic possession, Jonathan Gibson missed a long 3-pointer with 5 seconds left, and Hernst Laroche missed another one that would have tied it with 0.3 seconds left.
Draymond Green intercepted the final inbounds pass and slammed the ball onto the court in celebration as the buzzer sounded. The crowd booed — and Michigan State fans exhaled.
New Mexico State coach Marvin Menzies had to be restrained by his assistants from going after the officials after the wild ending.
"Doesn't matter what my opinion is on a call or set of calls is," Menzies said.
He then added with a shrug: "You know, I wish it would have gone uncalled in this particular instance. In Ray's opinion, he felt he should call it.
"We would have had a much different approach to the last few seconds. I think I would have had something designed to get us to the foul line at least."
Gibson had 16 points for New Mexico State, which won seven of nine games — including the Western Athletic Conference tournament championship — to get here.
The Aggies made 10 of their first 12 shots in the second half to erase Michigan State's 42-29 halftime lead in 8:30.
As they have at times all season, the Spartans largely disappeared during the run. Their only basket in the first 4 minutes of the half was the first bucket of the game from Morgan, their second-leading scorer coming in. Third-leading scorer Durrell Summers didn't make a field goal from the 16-minute mark of the first half until 12:42 remained.
As the game turned taut, Jud Heathcote, the 82-year-old Spokane resident and predecessor and mentor to Izzo, was slapping his knee and yelling for Spartans shots to "get in the basket!"
Yet most that did were New Mexico State's. Until that fortunate ending for the Spartans.
"We're talking about a missed call, this and that, but Michigan State played damn well today. You know what? We really did," Izzo said. "We played as well as we've played, that first half, all season long."