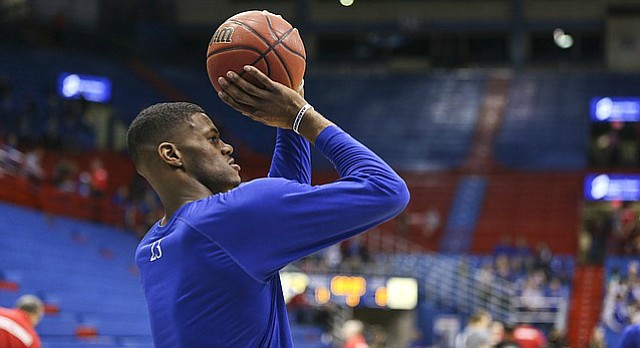 Chicago — For the second consecutive game, Kansas freshman Billy Preston will not suit up for the Jayhawks during Tuesday's Champions Classic clash with Kentucky at United Center.
Preston, who missed KU's season opener last Friday to serve a one-game suspension after missing curfew and class leading up to the game, will be held out of tonight's game because of a traffic accident over the weekend.
Self said Sunday that Preston would play against Kentucky, but that was before details of the latest incident reached his desk.
"On Saturday, Billy was involved in a single-vehicle incident on campus," KU coach Bill Self said in a statement released about an hour before tipoff. "There were no injuries but Billy's car sustained damage. After I learned about the incident, I reported it to our administration. The administration determined that we needed a clearer financial picture specific to the vehicle (so) we decided to hold him out of tonight's game and will continue to do that until the review is complete."
Self said Preston was told he would not play against the Wildcats before Tuesday's pregame meal.
"Needless to say, he was disappointed and crushed," Self said. "He was very excited to make his KU debut. We hope to have the situation resolved as soon as possible."
Preston's absence again leaves the Jayhawks with just seven scholarship players available for Tuesday's game, only two of whom are big men.