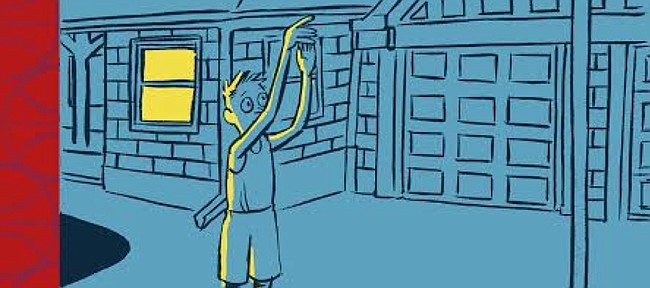 Japan rap star/personal trainer/camp instructor Scott Novosel now can add "graphic novelist" to the growing list of job titles he has had since spending a year as a Kansas University basketball walk-on during the 1994-95 season.
Novosel, with the help of cartoonist Sam Sharpe, is putting the finishing touches on the book, "FIELDHOUSE," an inspirational story based on former Blue Valley North guard Novosel's three-year mission to make the KU roster as a non-scholarship player.
Spiced in the book — which originally was going to be a movie — are mechanics tips as well as motivational quotes, such as some of former KU coach Roy Williams' "Thoughts for the Day" that Novosel's college coach would shower upon his players.
"It's about a Kansas kid who achieves his dream to play basketball for the storied Jayhawk tradition," said Novosel, who has been back in the United States the past seven years after spending seven years in Tokyo — a place he fell in love with upon visiting his brother in 1999. "Through help from his family, future teammates and the Kansas (basketball) family, he made the team.
"It's about believing in the power of dreams. It (novel) brings to life the incredible KU tradition. The kid is the Jayhawks' No. 1 fan. He has this vision of wearing 'Kansas' across his chest and befriending these interesting characters. He somehow finds a way to accomplish his dream and ... it's a true story."
Characters in Novosel's novel include "Jacque Vaughn, who is my 'Mr. Miyagi.' He's actually a combination of Jacque, Rex (Walters), Danny (Manning) and a few others."
And "David Magley, who taught me how to step in the shot. The summer before I walked on, Rex and I would run line drills, shooting drills. I received so much help from the Kansas family. It's all in the book how it plays out."
Novosel said the idea of putting his life story into a graphic novel instead of a film came to him from "reading really cool Japanese manga. I thought this would be a great medium for 'FIELDHOUSE.' I felt this could be such a fun book that readers would enjoy the art, enjoy the story and walk away having learned fundamental skills they can use both on and off the court. A win/win/win situation.
"For instance, during the middle of a montage in the book, Jacque Vaughn teaches key basketball skills for (protagonist) Scotty to make the team."
Novosel, who moved to Chicago in 2010, couldn't have completed his "FIELDHOUSE" project without the help of Sharpe, co-creator of the Eisner and Ignatz Award-nominated comic series "Viewotron." Rhode Island School of Design graduate Sharpe has had comics featured in Best American Comics and The New Yorker Online.
"I got the sketches back ... I was blown away," Novosel said. "I could never have found a better artist."
Novosel has started a Kickstarter campaign regarding the sale of the novel. Details are available at fieldhousebook.com. There's an interesting promotion that actually involves a reader becoming a background character in the novel.
"We have a Kickstarter campaign going for pre-orders so that we can print 'FIELDHOUSE' top-quality with thick pages and even a stretch goal of doing it in color," Novosel said, indicating one can also learn how to buy the novel off the facebook page https://www.facebook.com/fieldhousebook1 and http://ljw.bz/1zJuHsF
He's jazzed about his project, for readers of all ages.
"'FIELDHOUSE' teaches us to reach for the stars through adversity. It teaches us to accept and embrace adversity, even making it our ally," Novosel said.
"Scotty runs into so many obstacles standing in the way of his dream. Instead of giving up and wishing he could play for the Jayhawks, he brings out the best in himself and never stops searching for opportunities — mostly all occur magically in Allen Fieldhouse — and eventually he reaches his dream.
"The story is full of underlying themes that children can learn to guide them toward a bright future."
More like this story on KUsports.com