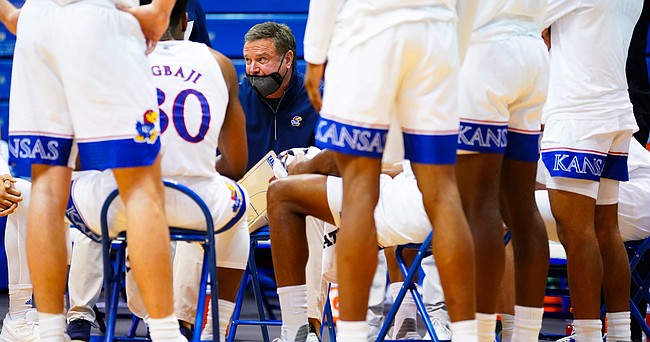 Starting next season, major college football and basketball players will be permitted to transfer one time before graduating without being required to sit out a year of competition.
The NCAA Division I Council voted Wednesday to change the long-standing rule that has often deterred players in high-profile sports from switching schools. The official announcement of the rule change came Thursday afternoon.
The so-called one-time transfer exception has been available to athletes in other NCAA sports for years, allowing them to transfer and play immediately. Athletes in football, men's and women's basketball, men's ice hockey and baseball have not had that available to them without asking the NCAA for a special waiver and claiming a hardship caused the need for a transfer.
Athletes who have graduated have also been permitted to transfer without sitting out, but not undergraduates.
Starting this fall semester, all athletes will be operating under the same rules: Transfers will be allowed to play right away.
Those in fall and winter sports must notify their schools they intend to transfer by May 1; in spring sports, the notification date will be July 1. Those notification dates go into effect in 2022.
For this year, athletes in all sports will be required to notify their schools about their intent to transfer by July 1.
Division I administrators have been working on modernizing its transfer rules for some time. Several working groups have made some notable progress, including the 2018 change that eliminated the requirement that student-athletes get permission from their current school to speak with other schools. That change created the transfer portal.
In December, the Division I Council continued its trend toward providing maximum flexibility for student-athletes during the pandemic by granting a waiver that allowed all students who had transferred and were sitting out their year in residence the ability to compete this season.
"The ability to compete immediately offers the utmost flexibility and support of the student-athletes we serve and is a positive step toward improving their overall experience and future success," Council member Caroline Lee said in a news release announcing the change to NCAA transfer rules.
The rule change only figures to ramp up player movement in all sports, which has set records across the country in recent years thanks to the rise in popularity of the transfer portal.
Kansas basketball coach Bill Self has called the transfer portal and increased player movement from school to school "the wild, wild west" and "constant free agency," and he recently said that the new way of doing things likely would inspire coaches to change their philosophy and recruiting strategies.
Many coaches, including Self, already have shown a willingness to adjust.
"The best high school players are still going to be recruited very, very high," Self said last week on his Hawk Talk radio show. "But maybe (with) the guys that are just on the outside of being the best, are you better off getting a freshman that you're not really taking a chance on, a guy that actually has a proven (college) track record?"
While the portal and immediate eligibility can help all programs rebuild their rosters more quickly, Self said the expectations for coaches and players will need to change.
"With the ability to come and go as you please, there's not going to be that same loyalty that you've had to where, when things get hard let's fight through some stuff," Self said. "It's going to be, 'When things get hard, well, let's go somewhere where it's not quite as hard.'"
In many instances, the rise of players transferring without having to sit out is being viewed a good thing, with a fresh start, change of scenery and new opportunities opening new doors. In the NCAA's release, Lee said the student-athletes she represents were "ecstatic" about the NCAA's vote on the new rule.
Self said the rule change and transfer portal create a new reality that is in the best interest of student-athletes.
"Nobody's downplaying that," he said. "It's totally different now. But I do think it's been very beneficial so far."
— Journal-World Sports Editor Matt Tait contributed to this report.