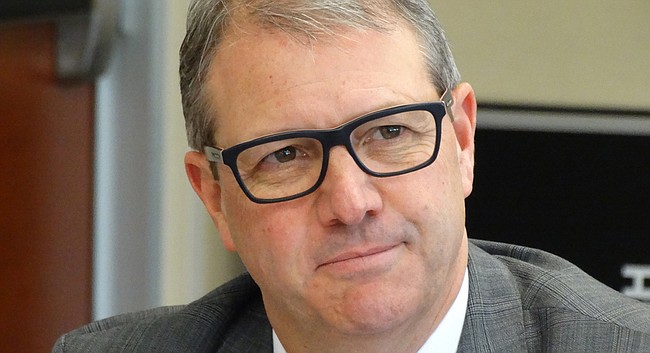 The search for a new athletic director at the University of Kansas is on pace to be done by the end of summer, but could wrap up as shortly as two weeks, Chancellor Douglas Girod said Wednesday.
At a Wednesday board meeting for Kansas Athletics Inc., Girod told board members that he was pleased with the process to find a replacement for Sheahon Zenger, who was fired by Girod in May after the chancellor had determined the department had lost key momentum.
"The search is continuing, and I think with a good pace," Girod said. "By the end of summer, I expect to have some good news there."
After the meeting, though, Girod was asked about reports that he previously had told a crowd of boosters that the process may be about two weeks from completion. He also said that was a possibility.
Girod declined to confirm that interviews of candidates were taking place. Girod did say he was pleased with the level of interest the position was receiving.
Wednesday's meeting was the first one for the Kansas Athletics board of directors since Zenger's firing. Girod, though, did not specifically address the subject during his comments to the board. He did thank interim Athletic Director Sean Lester for his work during the transition period.
"While we have our challenges to address, we are confident about the team we have moving forward," Girod told the board.