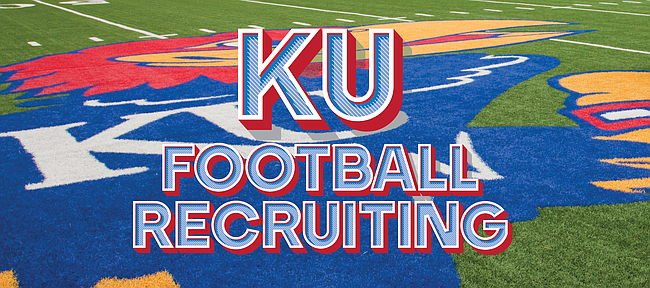 The Kansas football program's 2018 recruiting class took a pair of losses a little more than 48 hours after the Jayhawks dropped a home game to Central Michigan.
Junior college teammates Jonathan Lolohea and Charles Cameron, both defensive tackles at Copiah-Lincoln Community College (Miss.), announced within 12 minutes of each other late Monday night their decisions to back out of previous non-binding verbal commitments to KU.
Rivals rates Lolohea, listed at 6-foot-3 and 305 pounds, as a three-star prospect, while Cameron, at 6-3, 290, is considered a two-star juco talent.
Lolohea posted his decision first, with a note that read: "I would like to thank Coach (David) Beaty, Coach (Kenny) Perry, Coach (Jesse) Williams and the whole Kansas football staff for all the love and belief in me. I have decided to de-commit from the University of Kansas and reopen my recruiting."
Shortly after, Cameron tweeted out a similar message: "First off I want to say thank you to the coaching staff (at) Kansas for recruiting me, but I am announcing that I will be de-committing from the University of Kansas and will be opening my recruitment back up. (It's something) I prayed about and took time to think about and I say thank you to Coach Perry, Coach Williams and Coach Beaty. Thank you guys so much."
The duo initially committed to Kansas on the same day this past June.
According to Rivals, Lolohea also has offers from Arizona, Colorado, Kansas State, Louisville, Maryland and others.
Rivals' list of programs with offers out to Cameron includes Colorado, Louisville, TCU and more.
KU's 2018 recruiting class currently stands at 10 verbal commitments — which don't become official until players sign letters of intent — headlined by Landry-Walker High teammates Devonta Jason and Corione Harris.
Jason, a five-star receiver, recently listed his top seven schools of interest (in no particular order) as Kansas, Mississippi State, LSU, Miami, Ole Miss, West Virginia and Tennessee.