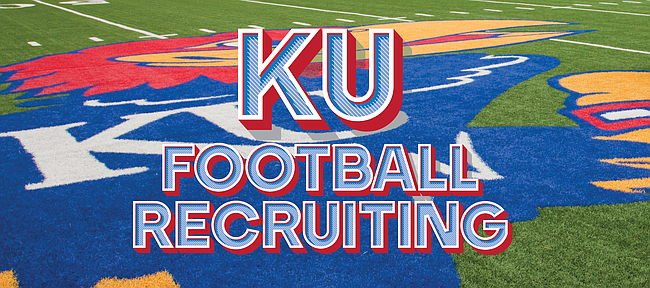 A busy Tuesday for Kansas football recruiting continued into the evening, when the program added its third junior college prospect of the day, and ninth overall, to its 2018 recruiting class.
The day before the new December signing period for college football commences, Ellsworth Community College (Iowa) cornerback Elijah Jones described himself as "1,000" percent committed to the Jayhawks, via Twitter.
Listed at 6-foot-3 and 185 pounds, Jones' pledge came two months after committing to Central Florida.
As a sophomore at Ellsworth C.C. this past fall, Jones recorded 19 total tackles and four interceptions.
His new verbal commitment to KU came days after visiting campus.
According to Rivals, Jones is a three-star juco prospect who also had offers from Illinois, Iowa State and other programs.
Jones declared his plan to sign with the Jayhawks on the same day juco defensive linemen Azur Kamara and Charles Cole did the same.
The trio brings the number of juco prospects in KU's list of potential signees to nine, joining defensive end Foster Dixson (West Los Angeles Community College), defensive back Davon Ferguson and safety Jeremiah McCullough (Hartnell College), cornerback Elmore Hempstead (Fort Scott Community College), receiver Stephon Robinson (El Camino Community College) and defensive end Najee Stevens-McKenzie (ASA College).