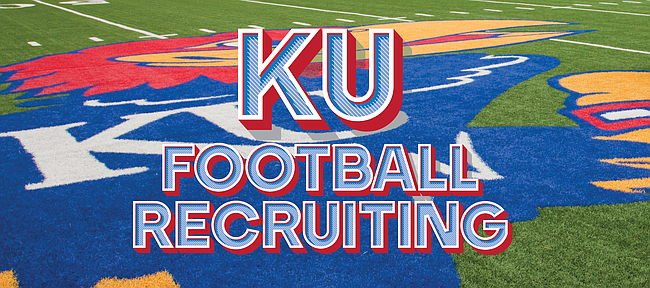 The Kansas football program's 2018 recruiting class picked up its eighth junior college prospect — and second of the day — Tuesday afternoon, hours ahead of the beginning of the new early signing period.
Butler Community College defensive tackle Charles Cole announced his plan to sign with the Jayhawks via Twitter, along with a photo of him wearing a KU uniform.
Cole had declared four days earlier his final three potential college choices: Kansas, UNLV and Memphis.
Rivals rates the 6-foot-3, 280-pound defensive lineman from Ypsilanti, Mich., as a three-star talent.
In his recently completed sophomore season at Butler, Cole made 19 total tackles and 3.0 tackles for loss, in 11 games.
Cole visited KU during the first weekend of December.
The defensive tackle made his non-binding commitment to KU hours after another junior college prospect, defensive end Azur Kamara (Arizona Western College), did the same.
Cole and Kamara bring the number of juco prospects in KU's list of potential signees to eight, joining defensive end Foster Dixson (West Los Angeles Community College), defensive back Davon Ferguson and safety Jeremiah McCullough (Hartnell College), cornerback Elmore Hempstead (Fort Scott Community College), receiver Stephon Robinson (El Camino Community College) and defensive end Najee Stevens-McKenzie (ASA College).