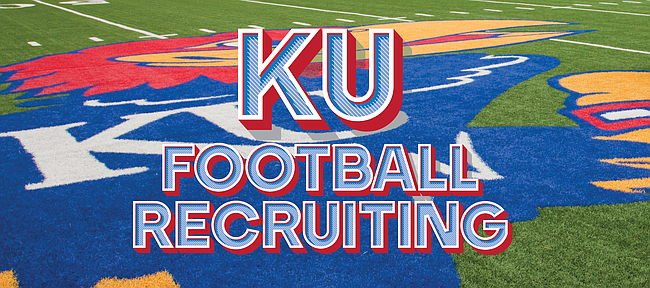 With five seniors currently occupying key roles within the Kansas football team's secondary, the need for new defensive backs for 2017 couldn't be ignored.
Head coach David Beaty can spend a little less time worrying about that aspect of the future now. Hasan Defense, a three-star junior college cornerback according to Rivals, called Beaty Monday morning to commit to KU.
Defense, a 6-foot freshman corner from Kilgore College (Texas), informed Jon Kirby of Jayhawk Slant he spoke at length about his decision with KU cornerbacks coach and recruiting coordinator Kenny Perry over dinner Saturday night during an official visit. Defense returned home, mulled it over and chose the Jayhawks.
Perry reportedly honed in on Defense over the past several months. The young defensive back told Jayhawk Slant he got to spend time with starting KU corners Brandon Stewart and Marnez Ogletree, both of whom arrived at Kansas after playing in the juco ranks.
"They told me a lot," Defense revealed. "They're both seniors and leaving, and I hope to come in and fill their shoes. The opportunity is there for me to do that. Coach Perry is one of the most real coaches I have ever met. I think he will help me get better as a person and a player."
Defense recalled a conversation with Ogletree during which the current Jayhawk told the new commit when someone makes a mistake, Perry is the first one to jump on it.
"I want coaches to tell me that," Defense shared, "good and the bad."
After also receiving offers from Cincinnati, Central Florida, Utah and others, Defense chose KU after spending time with many of the players and staff during the aftermath of the Jayhawks' overtime win against Texas.
"I really like the environment and the new locker rooms," Defense told Jayhawk Slant. "I wasn't expecting everybody to be so cool and how close they all work together. There was good chemistry and it seemed like everybody was after the same thing. I like how the players and coaching staff all seem to be on the same page."
Defense's decision came just a day after Kansas landed a verbal commitment from former Washington State quarterback Peyton Bender.