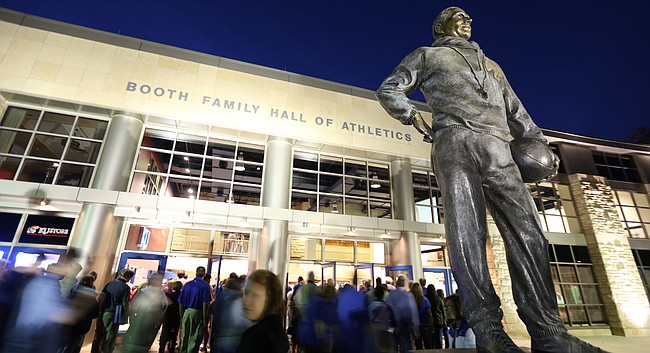 Kansas University police have yet to locate a walker and set of hearing aids that were reported stolen from Allen Fieldhouse last week, or a suspect in the theft.
Sometime between 4:40 p.m. and 10:30 p.m. Feb. 15 — the night the KU men's basketball team played Oklahoma State University in an 8 p.m. "Big Monday" game — the items, which had been left unattended, were taken from Allen Fieldhouse, according to the KU Office of Public Safety crime log.
The hearing aids were inside a bag attached to the walker, said KU police Capt. James Anguiano. They belonged to a 79-year-old Lawrence woman who was attending the game, he said.
The hearing aids were valued at $6,000, and the walker was valued at $100, Anguiano said, making the total estimated loss $6,100.
Anyone with information about the incident is asked to call the KU Office of Public Safety at 864-5900 or, to remain anonymous, KU Crime Stoppers at 864-8888.
Have a tip or story idea?
---
More stories