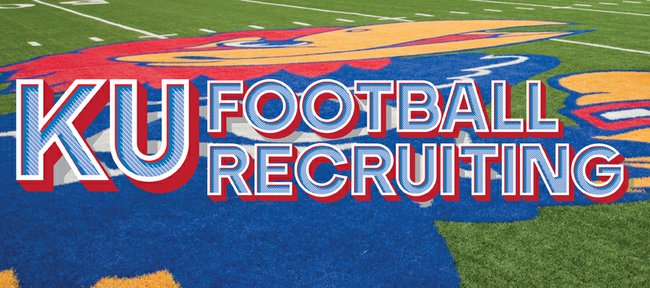 Despite Saturday's loss to Memphis, the Jayhawks got some good news over the weekend when they picked up an oral commitment from 2017 prospect Dominic Williams, a 5-foot-9, 186-pound running back from Parish Episcopal School in Dallas.
Williams, who has been clocked faster than 4.3 seconds in the 40-yard dash, chose KU over interest from an impressive list of suitors, including Arkansas, Baylor, Mississippi State, TCU and Washington, among others.
KU coach David Beaty, as has become his custom, celebrated Sunday's news with a Tweet that simply read, #Neatdeal.
KU, led by running backs coach Reggie Mitchell, was the first school to offer Williams, who made a visit to campus for the South Dakota State game.
"It felt good to be part of something like that," Williams told JayhawkSlant.com's Jon Kirby after his visit. "All of the coaches came up and talked to me. I talked to all of them. Coach Beaty knew my head coach from high school. He (Beaty) is a new coach and trying to rebuild the program. I know it will pick up."
Williams is the first There remains a long way to go before Williams' commitment becomes official and given his high school production thus far, the suitors figure to keep coming after him. But his relationship with the KU coaches and the fact that Kansas becoming the first to offer him a scholarship seems to carry a lot of weight and could serve KU well in the process.
"What really got me are the coaches," Williams told Kirby. "You can tell they genuinely care about you. They want you to do the best that you can do. It goes beyond football you can tell that they care about you. I thought the atmosphere of KU is beautiful."