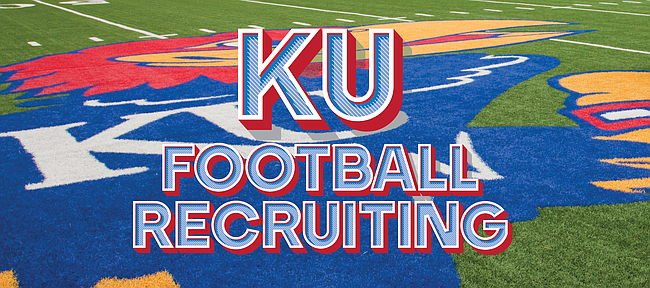 Any quarterback skilled at throwing the long ball can only be as effective as his blockers allow.
Kansas University offensive-line coach Zach Yenser has been hard at work recruiting blockers for Ryan Willis and the rest of KU's young quarterbacks.
Chris Hughes, a 6-foot-5, 260-pound offensive tackle prospect from Harker Heights, Texas, became the fourth offensive-line prospect (and third from high school) in the recruiting class of 2016 to commit to Kansas. Hughes spent the weekend in Lawrence.
"Coach Yenser and coach (David) Beaty are phenomenal people," Hughes told Jon Kirby of JayhawkSlant.com. "They really care about you and your well-being. You can tell they are genuine people."
Hughes tore his ACL at Texas' football camp last summer, which typically reduces the number of schools recruiting prospects.
"When I told the coaches at Kansas about it, they never put on the brakes," Hughes said.
Hughes, a three-star recruit per Rivals, had California and Houston among the schools offering him a scholarship.