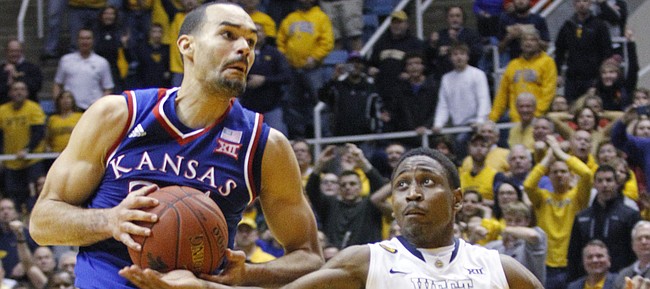 More cruel, painful spaces exist than the one called Cyber in the wake of an athlete having the audacity to be less than perfect in a game-deciding moment.
Let's see, there is the space between a boxer's face and Manny Pacquiao's gloved fist. It can turn pretty ugly in an instant. Nose flattened. Blood gushing. Head throbbing. The 6-foot-by-8-foot cell shared with another violent offender in a maximum-security penitentiary must make the walls feel even closer. The space that extends from the left ear to the right for a man who has lost his mind, via dementia or psychosis, is the saddest of all spaces.
Cyberspace in the moments after a tough loss can't quite compare to those places. But that doesn't excuse the over-the-top criticism, even mockery, that befouls the Internet when a sports fan feels cheated of a victory — for which he worked so hard, sometimes even putting forth so much effort as to put down the remote, get up off the couch and walk to the fridge six times in two hours to crack open another cold one — and puts fingers to computer to vent.
I'm told the Cyber bullies, the loud minority, piled on Kansas University's Perry Ellis after he failed to make a shot at point-blank range in the final seconds of Monday night's 62-61 loss to West Virginia. It became so ugly, I'm told, that members of the silent majority were motivated to make rare Internet appearances, compelled to express shame over the treatment of an athlete who failed on a game-deciding play.
By the way, from West Virginia coach Bob Huggins' vantage point, guard Juwan Staten deserves some credit for contributing to the miss. After hitting the game-winning shot with a 360-dribble at the hoop, Staten hustled back and darted in front of Ellis, altering the shot by throwing off Ellis' footwork, his rhythm.
"I still say that was the play of the game," Huggins said of Staten hustling back.
Still, Ellis was right at the rim and should have made the shot. In the minds of some, the fact that he didn't apparently erases all of his positive contributions. He scored 15 of his 19 points in a second half in which he made six of eight shots, including his lone three-point attempt, from the right corner. He made all four free throws, two in each half. And he has averaged 15.7 points in his past six games.
Another factor nobody ever mentions: No post player at Kansas under Self has played with less impressive fellow inside players than Ellis. He's carrying a big load and handling that responsibility well.