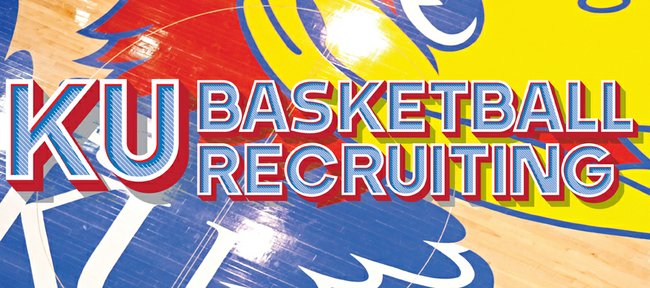 The son of former Kansas University basketball center Pekka Markkanen has decided to follow in dad's footsteps and play college ball in the United States.
Lauri Markkanen, a 6-foot-11, 225-pound high school senior from Finland, will make official visits to North Carolina, Utah and Arizona, all in the span of Oct. 11-17.
North Carolina coach Roy Williams' Tar Heels might have the edge, considering Pekka had a good experience playing for Williams and Kansas University in 1989-90. Pekka Markkanen averaged 6.9 points and 3.9 boards for a 30-5 KU team that placed second in the Big Eight and lost in the second round of the NCAA Tournament.
That KU team was the one that pounded Kentucky, 150-95, in the nonconference season and beat Shaquille O'Neal and LSU, as well as Larry Johnson and UNLV, in the Preseason NIT. Pekka, a 6-9, 240-pounder, elected to return to Finland with his wife, Riikka, after that one year in the U.S.
Pekka, 48, played in Finland's pro league until retiring in 2007.
Lauri Markkanen averaged 18.2 points and 6.3 rebounds per game for Finland at the recent FIBA Under 18 World Championships.
"I think I have a chance to play right away, get many minutes of playing time," 18-year-old Lauri Markkanen told Draftexpress.com.
Of Lauri, who is regarded as an oustanding shooter for a big man, Draftexpress.com writes: "Can do a little bit of everything offensively. Ideal stretch 4-man. Shows some potential defensively as well. Could stand to get a little tougher, meaner and more aggressive as he continues to mature."
Pekka's son Eero Markkanen, 24, is a standout pro soccer player for Real Madrid Castilla and member of the Finnish National Soccer Team. Another son, 6-foot-7 Miikka, 22, played pro basketball in Finland but might have to retire from the sport because of injuries. Pekka's wife also played basketball in high school.
Leaf has eight on list: T.J. Leaf, a 6-10 senior center from Foothills Christian in El Cajon, California, who recently decommitted from Arizona, is down to eight schools, according to Compton Magic AAU's Twitter account. Leaf, who is Rivals.com's No. 12-rated player nationally, is considering KU, Kentucky, UCLA, Texas, California, San Diego State, Gonzaga and Indiana.
"Moving quickly down to five and then will set visits," Leaf's dad, Brad, told Zagsblog.com.
Lightfoot has five on list: Mitch Lightfoot, a 6-8 senior forward from Gilbert (Arizona) Christian who is ranked No. 140 nationally, has narrowed his list of schools to KU, Arizona, Stanford, Utah and St. John's, he reported on Twitter. He will visit KU Sept. 11-13.
"I want to go somewhere they are going to challenge me to be better," Lightfoot told GOAZCATS.com. "I want to go somewhere I am going to have to work for what I get. I don't want to go to a place where it is going to be handed to me. I don't like that. I like things that are hard to get and I like things that are challenges.
"This is going to sound like I'm tooting my own horn, but I'm the hardest working guy here (at recent AAU tournament)," he added to GOAZcats.com. "I like being the highest motor guy on the court, and colleges pay for motors. That's what I enjoy. I still need to work on my handle because that needs to get better for the next level. Then obviously I need to keep putting on weight like I have been."
Jackson pots 50: Josh Jackson, a 6-7 senior shooting guard from Prolific Prep in Napa, California, scored an event-record 50 points with 16 rebounds and five assists in Team USA's 159-137 victory over Team New York City in the Big Strick Classic on Saturday in New York. He has a list of KU, Kentucky, Duke, UCLA, Michigan State, Maryland, Arizona, UNLV and Villanova.
"Things are going slow in my recruiting process," Jackson told Zagsblog.com. "I'm not leaning towards any schools right now but within a month or two I will be ready to choose a school."
He said he's looking for "a great coach and a great environment. I want to play with great teammates and a coach that will push me and not kiss my butt."
Edrice "Bam" Adebayo, a 6-9 senior forward from Northside High in Washington, North Carolina, who has KU on his list of schools, scored 24 points in the game. He's ranked No. 7 nationally and is expected soon to trim a list that includes KU, Kentucky, North Carolina, Louisville, N.C. State and others.