Feature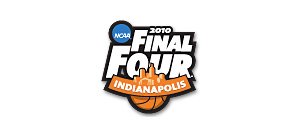 Oklahoma City — Sure, the Kansas Jayhawks are supposed to win the NCAA Tournament. Oddsmakers say so. All of America says so. The president says so.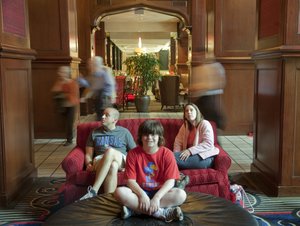 But Todd Jones and his family are the only ones toying with the supernatural — staying just up from the road from Ford Center, in a hotel supposedly haunted by voices from a suicidal, Prohibition-era maid, a place where NBA players have tagged their blame for losses and opened bibles and turned up televisions to ward off evil spirits.
So they're checking out before KU's game Saturday against Northern Iowa, and returning to their familiar assault on the occult: No KU hats, no KU Shirts and no KU jackets for Jones on game day.
"You can't take chances in the NCAA Tournament," he said, noting that the last two times he violated his apparel restrictions, KU lost to Tennessee and to Oklahoma State. "You can take chances all year long, but this is do-or-die time. You don't want to mess with fate."
Neither does anyone else, at least when it comes to KU fans.
Among them are a couple of cigar-smoking friends securing strength through proximity, and a retired Transportation Security Administration official calling upon inner peace.
And then there's a former chancellor who isn't changing his socks, the same ones he's been wearing since his Jayhawks won with Big 12 Tournament.
Smells like victory.
"Fortunately there will be guys in shorts who have more to do with it than me," said Robert Hemenway, who plans to travel — with his trusty blue stockings — to St. Louis and, ultimately, Indianapolis for the Final Four.
But why take chances?
Friends Jim Miller and Rowley Tedlock drove down to Oklahoma City from Lawrence, to ensure KU victories this weekend. That's because the last time they were here, Kansas lost to Bucknell in the first round of the 2005 tournament.
"We're sure it won't happen this time," Tedlock said, confidently smoking a Macanudo cigar. "We're here, so it can't happen — it's like lightning striking twice."
Miller's looking forward to St. Louis — where the friends were watching in 2003, as the Jayhawks beat Holy Cross and "pounded" Stanford on their way to regionals and an eventual trip to the national championship game.
And he's not just blowing smoke.
"It's in the cards," Miller said, puffing away.
Bob Hovey, whose daughter-in-law graduated from KU, has been busy talking himself into accepting the idea that every team — even the greatest of teams — can't win every game ... that a collection of players can have a successful season, even without a championship ... and that winning isn't everything, in the grand scheme of the cosmos and all who inhabit it.
Hovey figures such self-counseling offers a balance against the unwelcome forces of fate that just might be conspiring against his mighty Jayhawks.
He isn't at all scared.
"I will be a great day when and if they win," Hovey said. "And you can take out the 'if' part if you want."