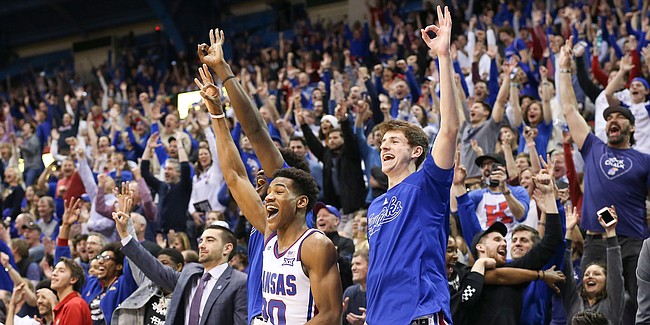 According to a source close to the program, Kansas guard Garrett Luinstra is planning to transfer this offseason.
Luinstra, a walk-on from Free State High who played 11 minutes in 10 games during his freshman season with the Jayhawks, has officially entered the transfer portal and will spend the next couple of weeks searching for a new school.
Luinstra came to KU after averaging 19 points per game and earning all-state and Sunflower League Player of the Year honors during his senior season at Free State.
The 6-foot-2, 155-pound shooting guard who twice earned all-league honors and whose father, Brian Luinstra, was a trainer who died in the tragic Oklahoma State men's basketball plane crash in 2001, set Free State's single-season scoring record by recording 456 points during the 2017-18 season while leading the Firebirds to the Class 6A state title game.
Luinstra was one of four walk-ons slated to be on the KU roster for the 2019-20 season, joining junior Chris Teahan, redshirt freshman Elijah Elliott and true freshman Michael Jankovich, the son of former Bill Self assistant Tim Jankovich, who recently announced his intentions to join the KU roster this summer.
Luinstra finished his lone season with the Jayhawks scoreless, shooting 0-for-3 from the floor and 0-for-1 from behind the 3-point line in his 10 appearances.
He also recorded one rebound, three assists, three fouls and a turnover.