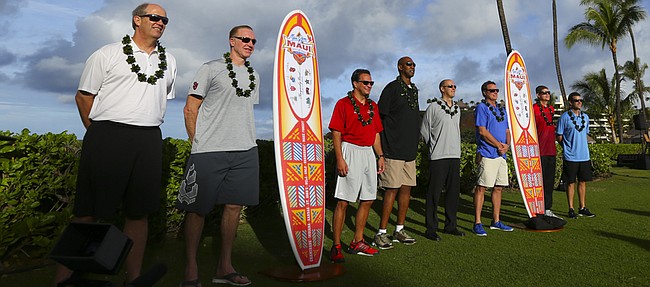 It's been known for quite some time that the Kansas men's basketball team was headed back to paradise this season. But now the Jayhawks know who they will be playing when they get there.
The full bracket for the 2019 Maui Jim Maui Invitational tournament was released on Thursday and it features the Jayhawks squaring off with host school Chaminade at 8 p.m. (central) in the opening round on Nov. 25.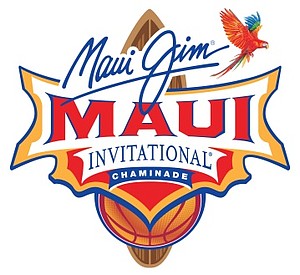 The winner of that matchup will face the winner of the UCLA-BYU game a day later and the two losers will head to the consolation bracket.
Those four teams are on the opposite side of the bracket as Michigan State, Virginia Tech, Dayton and Georgia, setting up the potential for KU and Michigan State to meet in the title game on Nov. 27.
"It's another great year for the Maui Jim Maui Invitational, with several teams expected to have big seasons ahead of them," tourney chairman David Odom said in a news release. "This field features a spread of young and experienced talent, both from the players and the coaches. We're looking forward to seeing who will take home the Wayne Duke Championship Trophy in the unbeatable atmosphere that is the Lahaina Civic Center this November."
KU leads the all-time series with Chaminade, 3-0, (all three matchups came in the Maui Invitational) and will move into a tie with Arizona and North Carolina for the most Maui Invitational appearances (7) by a non-host program.
The eight teams in this year's Maui Invitational have a combined 196 NCAA Tournament berths, 44 Final Four appearances and 16 national championships.
In addition, those eight programs have won the Maui Invitational a combined five times, with KU owning two titles, the most recent of which came in 2015.
This year's field features three coaches with Final Four experience (Bill Self, Michigan State's Tom Izzo and Georgia's Tom Crean), two coaches with national titles (Self and Izzo) and one program (Georgia) playing in the event for the first time in school history.
2019 Maui Invitational matchups
(all times central)
• Georgia vs. Dayton, 1:30 p.m.
• Michigan State vs. Virginia Tech, 4 p.m.
• Kansas vs. Chaminade, 8 p.m.
• BYU vs. UCLA, 10:30 p.m.