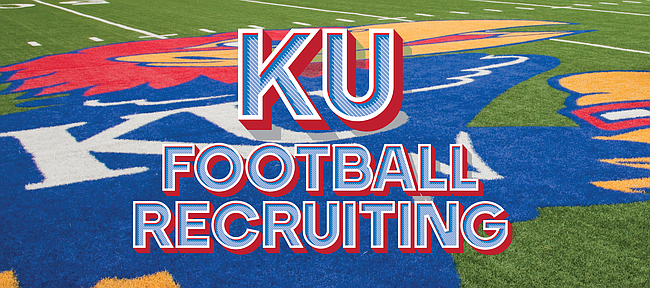 From Hawaii to Garden City and finally Kansas football.
That's not the most common path taken by college football players, but it will be the path taken by defensive end Jamie Tago, a 6-foot-3, 250-pound prospect who, on Tuesday, orally committed to KU.
Just after 2 p.m. Tuesday, second-year KU coach David Beaty dropped in his customary #NeatDeal Tweet and, to pay homage to Tago's home, included #Aloha with the Tweet.
A few minutes later, Tago confirmed to Jon Kirby at JayhawkSlant.com that he had indeed committed to Kansas.
After initially joining the program at the University of Hawaii, Tago moved on in search of a better opportunity and found it at Garden City Community College. That's where he first landed on the radar of several Division I programs, including Kansas, which first contacted Tago after hearing about his workouts this spring.
"Things didn't work out in Hawaii and coach (Jeff) Sims has given me an opportunity," Tago told Kirby. "Being part of the Garden City program during spring football helped me get noticed by colleges. I want to thank coach Jeff Sims for the opportunity and the second chance he has given me to rejuvenate my career. I will do the best I can and hopefully make a name for Garden City and the KU programs."
Tago, a 2-star prospect out of high school according to Rivals.com, will play this fall at Garden City and report to KU in time for the 2017 season. He becomes the 11th member of the Class of 2017 to commit to the Jayhawks and will arrive at a perfect time for the program, which will lose defensive ends Damani Mosby and Anthony Olobia to graduation following the 2016 season.
Tago, who was pursued by defensive line coach Michael Slater and recruiting coordinator Kenny Perry, said the KU coaches liked his versatility between a defensive end who can stand up or play with a hand on the ground and a linebacker who can rush the quarterback.
A 2013 graduate of Samoana High School in Pago Pago, American Samoa, Tago was a four-year letter winner at safety and wide receiver. Rated as the No. 4 recruit out of American Samoa in his high school class, Tago was on the Hawaii roster in both 2014 and 2015 and red-shirted in 2014. Last year, as a red-shirt freshman, Tago played in just three games on special teams.
He will be a sophomore at Garden City this fall and will report to Kansas with two years of eligibility remaining.
More like this story on KUsports.com