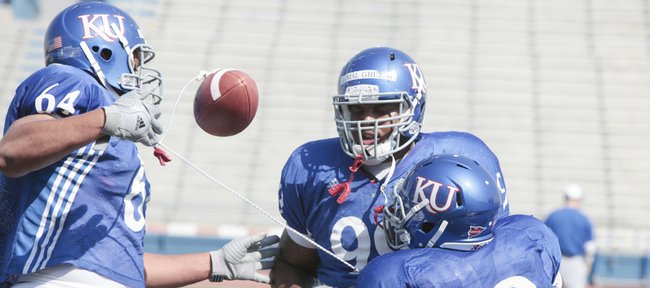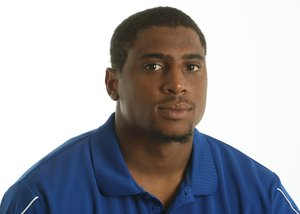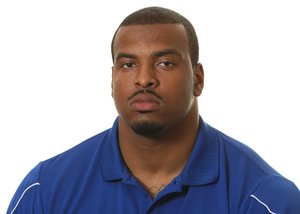 Kansas University senior Jamal R. Greene, 22, a defensive tackle from Kansas City, Kan., has been arrested on charges of attempted aggravated robbery and no longer is a member of the KU football team, according to Associate Athletic Director Jim Marchiony.
"He's off the team," Marchiony said.
Greene, a candidate to start on the Jayhawks' defensive line this fall, was one of two people arrested in connection with an incident early Friday morning.
The other man arrested was Vernon D. Brooks, 23, a former KU linebacker, who played sparingly in 2009 and was dismissed from the team on the opening day of spring practice by new coach Turner Gill. Gill said Brooks had been dismissed "due to violation of our team policy."
As for Greene, Gill consistently praised the K.C.-Washington High graduate for his play and leadership this spring. However, when the post-spring depth chart was released, Greene was listed on the second team.
Lawrence police Sgt. Bill Cory said Greene and Brooks were arrested after an attempted armed robbery about 1:30 a.m. Friday at Tuckaway Apartments, 2600 W. Sixth St. In a release, Cory said officers were told that two men, armed with a handgun, had entered the apartment and forced several people in the apartment to the floor.
After the two men left, occupants called police.
One of the victims provided officers with a description of a vehicle, and about an hour later Kansas University police stopped that vehicle and took Brooks into custody. About 9 a.m., officers found Greene in the 2300 block of Murphy Drive.
A handgun also was recovered during the investigation, but Cory said no one was injured in the incident at the apartment.
Marchiony said he did not expect Gill to comment.
"The action speaks for him," Marchiony said of Gill dismissing Greene from the team.
Greene, 6-foot-4, 328 pounds, was a reserve defensive lineman last season, playing in nine games and recording six tackles. In his three years at KU he played in 29 games and recorded 34 tackles. He started eight games as a sophomore in 2008 and recorded 21 tackles.
Greene's dismissal thins out the defensive tackle position. Juniors Patrick Dorsey (6-0, 273 pounds) and Richard Johnson Jr. (6-3, 283) were listed with the first team on the most recent depth chart and sophomore Darius Parish (6-4, 327) was a second-teamer.
Sophomore John Williams (6-3, 290) and red-shirt freshmen Randall Dent Jr. (6-5, 275) and Shane Smith (6-5, 278) round out the list of existing defensive tackles. Incoming freshman Jeremiah Edwards (6-1, 308) also could compete for playing time at the position.
Caroline Trowbridge, Journal-World assignment director, contributed to this story.