Butler vs. Murray State
Feature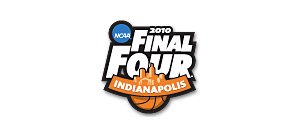 Murray State got awfully close to a second straight bracket-busting upset before Butler reminded the Racers which small school almost always plays big in March.
Ronald Nored's three-point play snapped a tie with 25.4 seconds left, and Butler narrowly evaded a second stunner by the 13th-seeded Racers in three days, advancing to the regional semifinals of the NCAA tournament with a 54-52 victory Saturday.
Nored scored 15 points and Gordon Hayward had 12 before making the decisive defensive play for the fifth-seeded Bulldogs (30-4), who extended the nation's longest winning streak to 22 games.
Butler advanced to the round of 16 for the second time in four years — but only after surviving a thriller against the undersized but big-hearted Racers (31-5), who beat fourth-seeded Vanderbilt in the first round on a buzzer-beater.
In next week's West Regional semifinals in Salt Lake City, Butler will face the winner of top-seeded Syracuse's meeting with Gonzaga on Sunday.
Isaiah Canaan scored 14 points and hit four 3-pointers for the Racers, who matched Butler's sturdy defense and outrebounded the Bulldogs 39-22.
After Butler's Matt Howard made one of two free throws with 17.2 seconds left, Murray State had a chance to set up for a final shot — but instead of creating a new play during a timeout, as the Racers did before Danero Thomas' jumper beat Vandy, Murray State simply got the ball to Canaan.
The guard was double-teamed, and his frantic attempt at a perimeter pass went off Hayward's hand and rolled into the backcourt, setting off a celebration down near Butler's bench.
Thomas, whose 15-footer beat Vanderbilt 66-65, was held scoreless by the Bulldogs in 26 minutes.
The early second-round game at the Shark Tank matched two teams with a combined 41-1 record in 2010, both carrying rich basketball traditions from smallish schools. Although the Racers were compelling candidates to carry the small-school banner into the tournament's second weekend, Butler has been doing it for years — and with an enrollment that's less than half of Murray State's 10,500.
Still, Murray State got agonizingly close to its first-ever trip to the regional semifinals before Butler finally showed its hard-earned poise from several years as the cream of the mid-majors.
Murray State trailed 46-38 with 6 minutes to play after a 9-0 run by Butler, but the Racers came back with a 10-1 run, including Canaan's go-ahead 3-pointer with 4:50 left. Butler went scoreless for nearly three minutes until finally replying, tying it on Shelvin Mack's jumper with 1:22 left.
After Nored converted his three-point play on a strong drive to the hoop, Isacc Miles hit two free throws for Murray State with 21 seconds left.
Butler missed its first five shots and didn't score in the first 3½ minutes. After jumping to a 12-3 lead, the Bulldogs again went cold during a 4-for-18 slump, going scoreless over the final 6:24 before halftime.
Murray State scored 11 straight points spanning halftime, taking the lead on Ed Daniel's rebound dunk. Donte Poole hit a long 3-pointer at the halftime buzzer to put the Racers up 26-22 over Butler, which also trailed UTEP at halftime in the first round.
Butler missed eight straight shots and committed three turnovers over 7½ minutes before Willie Veasley's 3-pointer early in the second half, but still found more trouble when Howard picked up his fourth foul in the opening minutes.