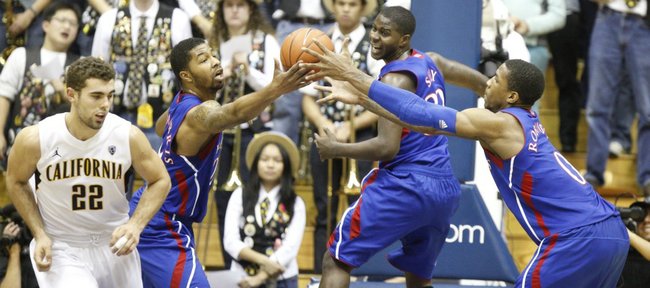 Kansas junior forward Markieff Morris was selected as the Big 12's player of the week, the conference announced Monday.
Morris, a 6-foot-10 native of Philadelphia, posted a career-high 21 points in KU's 78-63 victory over Cal on Wednesday. He was 8-for-14 from the floor with 10 rebounds and two steals while playing a career-high 31 minutes.
Morris now has two double-doubles in his last three games. He leads the Big 12 in rebounding with 9.1 rebounds per game.
Texas' Tristan Thompson was selected as the Big 12's rookie of the week.