Feature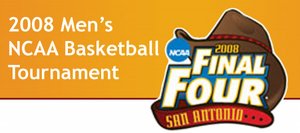 Get your March Madness fix at KUSports.com.
As the Jayhawks get ready for their final game of the season and the Final Four - the really big one - against Memphis, we're giving everyone a chance to submit their suggested headlines for Tuesday morning's paper.
Some advice: Be clever, descriptive and, of course, concise. Remember: Your optimistic words just might end up being prophetic.
So put on your editor's visor, grab a thesaurus and get to work. Post your headlines below and play editor for a day.
More like this story on KUsports.com