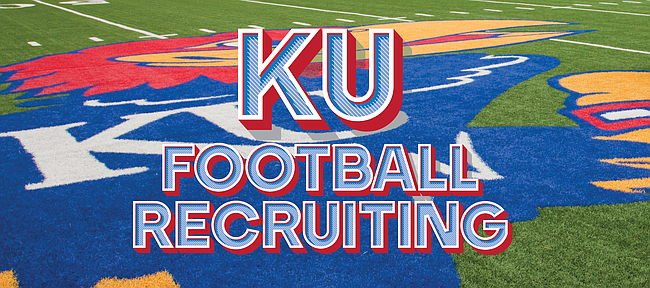 Flavio Gonzalez, an offensive lineman who played the last two seasons at Butler Community College in El Dorado, has committed to play football at Kansas.
Gonzalez, who graduated from Pueblo High in Tucson, Arizona, was listed by Butler at 6-foot-5 and 310 pounds. He had received more than a dozen scholarship offers in recent weeks and several from FBS programs. Kansas was the first from a Power 5 school.
He has two seasons of eligibility remaining, plus a potential redshirt year.
"I just felt like it was the best situation for me to go into," said Gonzalez, who accepted Kansas' offer over those from Eastern Michigan and Western Kentucky. "To commit so quickly, it was the best decision for me to go in and get an opportunity to play."
Gonzalez, who was being recruited by offensive line coach Scott Fuchs, has visited Kansas twice. He spent the 2019 season at Southwestern, a junior college in Chula Vista, California, then left for Butler, which is two hours southwest of Lawrence.
"I didn't think I was being recruited like I was going be out here in Kansas, so I made the decision to come up here to Kansas (for community college)," he said.
Gonzalez has not played center but has played every other position on the offensive line. He said he hasn't been told which position he'll play for the Jayhawks.
The Jayhawks have several scholarships to fill after 10 players decided following the spring game to leave the program. Among the players who decided to depart were a pair of offensive linemen in Corey Robinson II, who has since transferred closer to home to Georgia Tech, and Larson Workman, who has not yet determined his next school.
Kansas added two high school players as part of the Class of 2022 in James Livingston and Joey Baker, and Nolan Gorczyca transferred to the school from Buffalo during the winter.
Gonzalez was only offered the scholarship by Kansas on Friday and it didn't take him any time to make up his mind.
"I mean, it's been a long time coming," he said. "It's been three years. To be able to go to a university — just being at a junior college for so long, I'm ready to get up there."