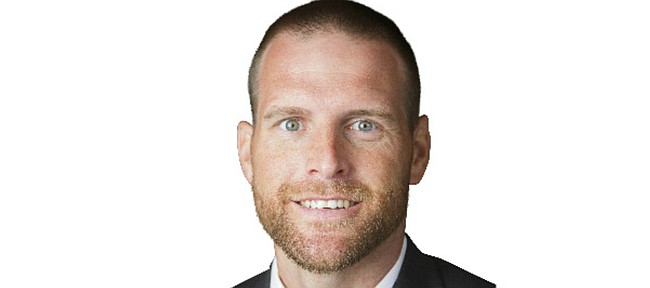 KU's offense could look a lot different in the second half of the season.
Head coach Les Miles announced Sunday afternoon that offensive coordinator Les Koenning has been relieved of his duties effective immediately. Brent Dearmon has been promoted to fill the role for the Jayhawks.
"I would like to thank Coach Koenning for his contributions to Kansas Football," Miles said in an official release. "This was a difficult decision, but it is in the best interest of our football program both now and in the future. There is still a lot of football left to play this season and I want to put our players in the best position to be successful, which is why I am making the change now."
Kansas (2-4, 0-2 in Big 12) will have a bye week to adjust to this coaching change. It marks the second consecutive season that KU has made a change at offensive coordinator during a bye week, as former head coach David Beaty fired Doug Meacham on Oct. 10, 2018.
The move comes one day after the Jayhawks suffered a 45-20 loss to No. 6 Oklahoma. Through six games, KU's offense ranks 101st in the nation with an average of 22.8 points per game and 102nd in the country with an average 354.5 yards per contest. Kansas ranks 96th in all of college football in offense efficiency.
Dearmon is Miles' third offensive coordinator since he became the head coach at Kansas, though Chip Lindsey left in the offseason to become the head coach at Troy University.
"Brent is one of the brightest individuals I have encountered in all of my years coaching," Miles said. "I believe our players will be naturally drawn to Brent's leadership and coaching ability. I have the utmost trust in his ability to lead young men and this move puts our players in the best position to be successful moving forward."
Dearmon joined the staff at KU after a one-year head coaching stint at Bethel University (Tennessee). BU averaged 540.3 yards and a nation's-best 55.0 points per game, the highest scoring offense not just in NAIA, but in all of college football.
Prior to his time at Bethel, Dearmon spent three seasons as the offensive coordinator at Division II Arkansas Tech and two seasons as an analyst on Gus Malzahn's staff at Auburn.
"I am humbled and grateful to Coach Miles for giving me this opportunity to be the offensive coordinator at the University of Kansas," Dearmon said. "I am excited to get to work right away with the staff and players, and invest in their future both on and off the field. There are a lot of talented young men on this team and it's up to us as an offensive staff to have them prepared each and every week, and that will be our number one priority."
Dearmon has a run-pass-option background, something the Jayhawks really showcased during their 48-24 win at Boston College. In that game, KU also ran a lot of three-receiver and four-receiver formations to help get players in space.
Kansas used three-or-more receivers on 43 of its 72 plays against Boston College. KU had done so a total of 41 of its 114 plays in the first two outings. The Jayhawks ran four-receiver formations on 22 plays against BC after not doing so in the first two games, and it netted them 237 of their 567 total yards.
KU's first game with Dearmon as offensive coordinator will be at Texas on Oct. 19.