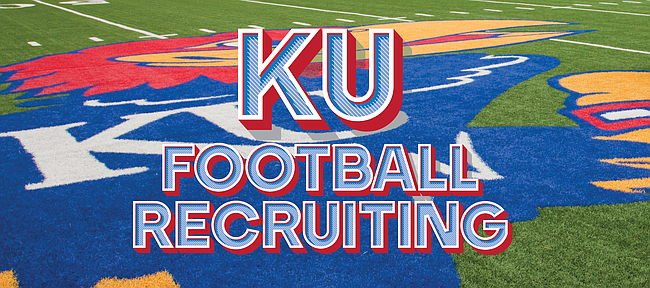 The University of Kansas added another piece to its 2018 recruiting class Monday when former Olathe North High defensive lineman Zach Burks committed to head coach David Beaty's rebuilding program.
Burks, who played his freshman year at Coffeyville Community College, had just three days earlier tweeted out news of receiving an offer from KU. The 6-foot-3, 290-pound defensive tackle reached a decision fairly quickly after visiting Lawrence, in part because of his familiarity with the program. While confirming his decision to Jayhawk Slant, Burks said he grew up attending Kansas football and basketball games. What's more, Burks' former O-North coach, Gene Wier, now serves as Beaty's director of high school relations.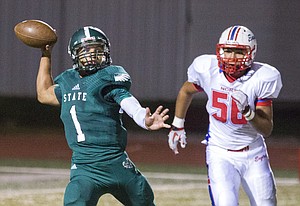 Burks, who reportedly also picked up offers from SMU and UAB, told Jayhawk Slant's Jon Kirby although he played defensive end in high school, he has since added enough weight to his frame to become an interior lineman. He played in 11 games for Coffeyville in 2016, making 4.3 tackles a game, and recovered a fumble.
According to Burks, KU's coaches see potential in him at the next level.
"They said they liked that I was a playmaker, but really they liked my motor," Burks told Jayhawk Slant.
The Olathe native will play one more season of junior college football at C.C.C. before joining KU ahead of the 2018 season.
Burks, currently un-rated as a juco prospect according to Rivals, joins Grandview, Mo., prep Cartez Crook-Jones as the second defensive lineman to commit to KU in the Class of 2018.