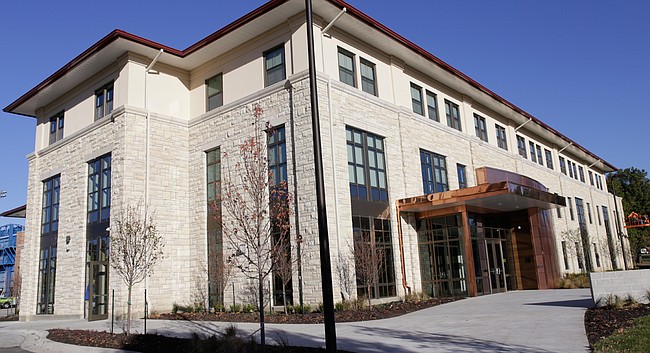 Drug charges are now pending against a suspect in a case that stemmed from the investigation of a reported rape at the apartment building where the University of Kansas men's basketball team lives.
The suspect in the drug case has not been named.
Police also have released no suspect information in the reported rape case, including whether the multiple alleged crimes are linked to a single offender. That case remains under investigation.
The drug case is pending in Lawrence Municipal Court, KU Police Chief Chris Keary said Friday morning. He said the suspect has been issued a notice to appear in court.

During the KU police department's investigation of the alleged sexual assault at McCarthy and a subsequent search, drug paraphernalia was found, Keary said Friday morning. Keary said there is no indication that the drug paraphernalia is related to the sexual assault allegation.
The police report in the rape case indicated four crimes had occurred at McCarthy Hall, 1741 Naismith Drive, between 10 p.m. Dec. 17 and 5 a.m. Dec. 18: a rape of a 16-year-old girl, contributing to a child's misconduct, furnishing alcohol to a minor and possession of drug paraphernalia. The rape was reported Dec. 18.
Keary said the drug offense previously included in that report was removed and made into its own report, consistent with how misdemeanor drug cases are routinely processed.
That report, requested by the Journal-World Friday morning, was filed Dec. 21. It indicates the drug offense occurred from Dec. 17 to Dec. 21. Police at the scene seized two glass smoking devices with residue, according to the report.
KU police added the corresponding entry to the department's online daily crime log Thursday night.
McCarthy, an all-male on-campus apartment building, houses KU men's basketball players and other upperclass or transfer students.
Police did not release a court date for the suspect, and the case documents were not available from Lawrence Municipal Court Friday morning.
Have a tip or story idea?
---
More stories
— Reporter Conrad Swanson contributed to this report.