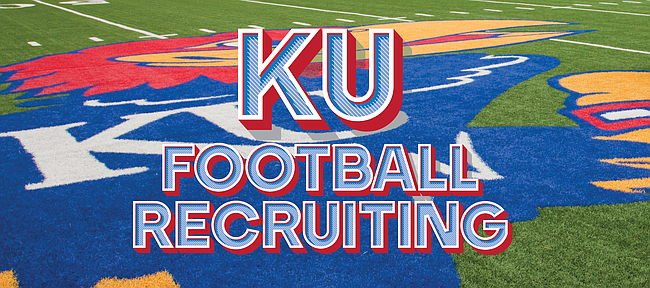 A day many Kansas football fans feared — and others assumed was inevitable — for months finally arrived Sunday.
Four-star receiver Devonta Jason, the 31st-best high school senior in the country and once considered a five-star prospect according to Rivals, backed out of his nonbinding verbal commitment to play with the Jayhawks.
Jason, a 6-foot-3 wideout from Landry-Walker High, in New Orleans, announced through his Twitter account his decision to decommit from KU.
Jason and his prep teammate Corione Harris shocked the college football recruiting world this past February when during a visit to Lawrence they pledged to one day sign with the Jayhawks.
Harris, a four-star cornerback, announced recently he'll decide between KU and Mississippi State. Harris is ranked 97th overall in the Class of 2018 by Rivals.
KU never has signed a five-star recruit, which led to rampant skepticism in the recruiting world regarding whether Jason would stick with a program known much more for losing than winning the 2008 Orange Bowl. Throw in Jason's ties to SEC programs such as LSU and Mississippi State — Florida also recently found its way into the mix, with former MSU coach Dan Mullen switching jobs after the regular season ended — and more doubt entered the equation.
That incredulity proved accurate in the end, as Jason decided head coach David Beaty's KU program wasn't for him.