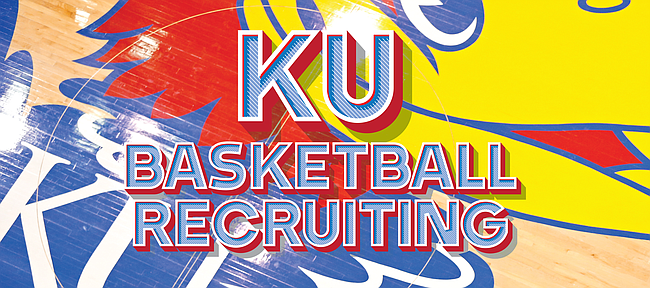 Well, it worked again.
Less than 24 hours after the end of the 32nd annual men's basketball kickoff event, Late Night in the Phog delivered again, as Class of 2019 guard Markese Jacobs orally committed to the program Sunday morning, announcing the news on Twitter.
"I feel like Kansas is the school I've always wanted to go to," Jacobs told Scout.com. "I feel like they go through their guards. They are a great guard team. I feel like I fit their category in their guards."
Jacobs, 5-foot-10, 155 pounds from Chicago, was one of 15 visitors in for Late Night and becomes the first to commit in the 2019 recruiting class.
According to Scout.com, KU began recruiting Jacobs last summer, when assistant coach Jerrance Howard watched him play with his AAU program, Mac Irvin Fire. Jacobs chose the Jayhawks over offers from in-state schools Illinois and DePaul.
"His number one strength is his athleticism and number two is his toughness," Mac Irvin Fire coach Jimalle Ridley told Scout. "His game is very similar to Sherron Collins. But he shoots the ball better at the same stage."
Jacobs, who plays at Uplift High, joins a long list of recent Chicago players to play at Kansas, including Collins, Cliff Alexander, Jamari Traylor and Julian Wright.
Chaundee Brown picks Wake Forest
Meanwhile on Sunday, the Jayhawks lost out on Orlando SG Chaundee Brown, the No. 39-ranked player in the 2017 recruiting class according to Rivals.com.
The Journal-World confirmed Sunday afternoon that Brown chose Danny Manning-led Wake Forest over the Jayhawks after officially visiting the Wake campus this weekend.
The Wake Forest staff was the first to go all-in on Brown and that bond and his relationship with the Demon Deacons proved to be too much to overcome.
Losing out on Brown makes the pursuit of other perimeter players in the 2017 class even more critical for Kansas. Four such players visited Late Night on Saturday night — Las Vegas wing Troy Brown and point guards Trevon Duval, Tremont Waters and Collin Sexton.