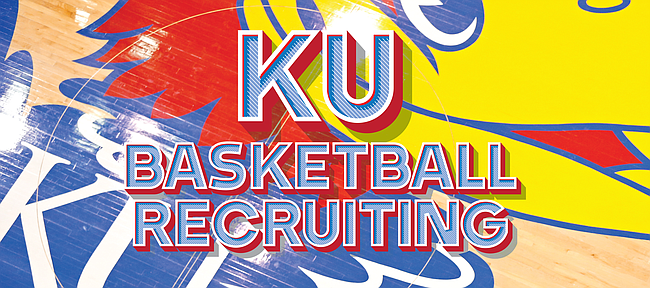 Mitch Lightfoot, a 6-foot-8 senior power forward from Gilbert (Arizona) Christian High, made his fifth and final recruiting visit — to the University of Arizona — over the weekend.
The No. 117-rated player in the Class of 2016 (by Rivals.com) has now completed his five allotted trips to 'Zona, Kansas University, Utah, St. John's and Stanford and is expected to announce his college choice soon.
"It went really well," Lightfoot told Zagsblog.com, of his visit to Arizona. "I'm going to take a week or so to decide where my future lies."
Lightfoot, who visited KU on Sept. 18-19, has made a number of unofficial visits to Arizona. Tucson.com indicates he attended the Sept. 26 Arizona-UCLA football game and "hung out with Stanley Johnson (of Detroit Pistons)."
Perhaps helping KU is the fact Lightfoot was born in Kansas City, where he lived five years. He has family in the metro area and remains a KC Chiefs fan. He has also admitted to being a fan of both KU and Arizona basketball most of his life.
"They (family in KC) just want me to be successful wherever I choose to go," Lightfoot told Tucson.com.
Lightfoot decommitted from New Mexico last April. Of his recruitment, he said: "I'm just enjoying the process and lucky to be enjoying the process. I've been to a lot of places I wouldn't have been able to see if not for basketball."
The early signing period is Nov. 11-18.
KU, UK targets: A whopping four of the five senior high school basketball prospects who attended Friday's Late Night in the Phog will next turn their attention to Kentucky's Big Blue Madness this Friday.
No. 2-ranked Harry Giles, No. 5 De'Aaron Fox, No. 6 Malik Monk and No. 16 Marques Bolden each have both KU and UK on their lists. The fifth senior to attend Late Night, No. 34 Schnider Herard, is not considering the Wildcats.
Good visit: Giles, a 6-10 forward from Oak Hill Academy in Mouth of Wilson, Virginia, took to Twitter on Sunday night and wrote: "I would like to thank Kansas for having me this weekend! I had an incredible time and felt welcomed by everyone. I loved it. #RockChalk."
He's considering KU, UK, Duke, Wake Forest and North Carolina.
Good visit II: Monk, a 6-foot-4 combo guard from Bentonville (Arkansas) High, will visit Arkansas on Oct. 23-24. He's expected to visit Florida State and North Carolina as well. He was on Oregon's campus on Sept. 18-19.
"Malik really had a great time (at KU)," Monk's brother, Marcus, told Jayhawkslant.com. "The coaching staff and players really made him feel at home."
Bol likes KU: Bol Bol, a 6-11, 180-pound sophomore forward from Roeland Park's Bishop Miege High who is ranked No. 10 in the Class of 2018, attended Late Night. He has an early list of KU, Oklahoma, Wake Forest, Missouri, St. John's, Creighton and New Mexico State.
"Everything about my visit to Kansas was a lot different than high school," Bol, the son of former NBA player Manute Bol, told Jayhawkslant.com. "The coaching staff just told me that I am good player and we talked a little bit about stuff like that. I haven't set anything yet, but I'll probably return for a game. I'd like to watch a game at Kansas this season.
Wilkes enjoys KU trip: Wyatt Wilkes, a 6-8 junior forward from Winter Park (Florida) High who is ranked No. 141 in the Class of 2017, attended Late Night with his AAU teammate, Chaundee Brown, 6-5 junior from First Academy in Orlando, Florida. Brown is ranked No. 73 in his class.
Wilkes has received scholarship offers from Clemson, Rice, Tennessee, UAB, UCF and Virginia Tech. He has also heard from Alabama, Duke, Florida, Florida State, Kansas, Purdue, Stanford and Virginia.
Wilkes told Jayhawkslant.com he was impressed with KU's McCarthy Hall. It's the new apartment complex for the players.
"They are the nicest dorms that I've ever seen," Wilkes said. "They are incredible. I can definitely say that the new dorms are the top in the country. You have your own bathroom and a big kitchen area with a living room with a TV. They have a barbershop in the new dorms and a massage room. They have a pool table, a ping pong table, a movie theater, and a balcony that has a grill with some tables and chairs. It's absolutely awesome. They also have a basketball court in the new dorms.
He added: "Coach Self said they are real interested in me, and Chaundee also, and they are coming down to watch me practice next week, on Monday."