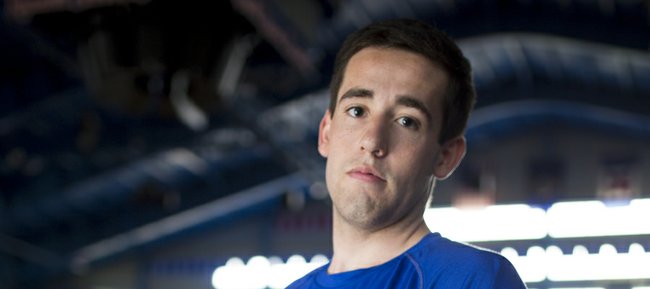 Kansas University freshman non-scholarship basketball player Josh Pollard has decided to leave KU after one season and continue his career closer to his Utah home, coach Bill Self said today.
Pollard, a 6-4 sophomore to be, played in seven games in 2014-15. He recorded his first career points in the second round of the NCAA Tournament against New Mexico. He had two points and a rebound on the season.
Walk-on Pollard hails from Cedar Hills, Utah, thus has to pay out of state tuition to attend KU.
"He's going to go back and be closer to home and play in state. He's trying to work that out," Self said.
"I love him. We all do. We didn't want him to leave. Due to a family commitment it was best that he did, best for him. He's going to be very successful in anything he wants to do. It's certainly our loss but we wish him the best."
Pollard helped Orem High School to its first-ever Class 4A state championship in 2011-12. He averaged 8.8 points his senior year.
Self said the Jayhawks were not looking to add any walk-ons at this time.