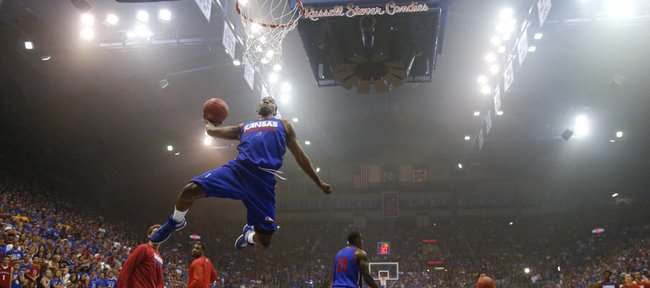 Mark your calendars.
Kansas University basketball officials announced Tuesday morning that Oct. 10 has been set as the date for this year's Late Night in the Phog college basketball kickoff to the 2014-15 season.
As always, the event will be open to the public and will feature scrimmages by the men's and women's basketball teams as well as skits and entertainment by members of each squad and the coaching staffs.
Kansas will open the regular season playing host to UC Santa Barbara on Nov. 14 as historic Allen Fieldhouse enters its 60th season.