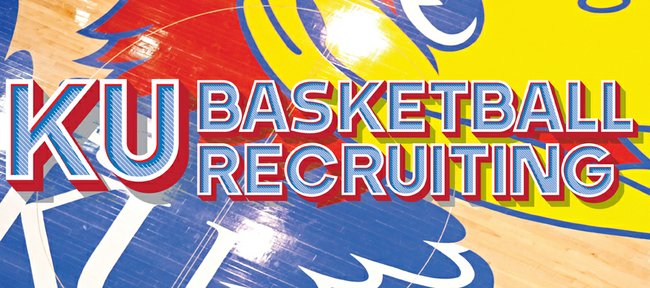 Several Kansas University basketball recruiting prospects will participate in the Under Armour Elite 24 all-star game, set for 6 p.m. Saturday at Brooklyn Bridge Park in New York.
The game will be shown live on ESPNU.
Seniors playing in the game who will be attending the Oct. 10 Late Night in the Phog are: Rivals.com's No. 3-ranked Jaylen Brown, 6-7 forward, Wheeler High, Marietta, Georgia; No. 7 Stephen Zimmerman, 7-foot center, Bishop Gorman High, Las Vegas; and No. 25 Brandon Ingram, 6-8 forward, Kinston (North Carolina) High.
No. 5-rated Cheick Diallo, a 6-9 senior forward from Our Savior New American High in Centereach, New York, who will also play in the game, will visit KU on Sept. 19-21.
No. 2-ranked Malik Newman, a 6-3 senior combo guard from Callaway High in Jackson, Mississippi, who has KU on his long list of schools, also will play Saturday. KU target Ivan Rabb, a 6-9 senior forward from Bishop O'Dowd High, Oakland, California, who is ranked No. 4 nationally, will attend, but will not play because of a high-ankle sprain.
Several KU targets in the Class of 2016 will also be participating.
They are: No. 1-ranked Josh Jackson, 6-6 shooting guard, Consortium College Prep, Detroit; No. 2 Harry Giles, 6-10 center, Wesleyan Christian Academy, Winston-Salem, North Carolina; No. 3 Thon Maker, 7-foot center, Carlisle School, Martinsville, Virginia; No. 4 Jayson Tatum, 6-7 shooting guard, Chaminade High, St. Louis; No. 5 Dennis Smith, 6-2 point guard, Trinity Christian, High, Fayetteville, N.C.; No. 6 Malik Monk, 6-3 combo guard, Bentonville (Arkansas) High; No. 10 Terrance Ferguson, 6-6 shooting guard, Prime Prep Academy, Dallas; and No. 25 Tyus Battle, 6-5 combo guard, Gill St. Bernards School, Gladstone, New Jersey.
Tri-package deal?: Rabb told Zagsblog.com on Thursday that he, Newman and No. 6-rated Diamond Stone (6-10, senior, Dominican High, Milwaukee) continue to talk about attending the same college. They've mentioned KU and Kentucky as possible landing spots.
"Yeah, those two definitely," Rabb said, indicating he definitely would visit Kentucky and California.
Of the three perhaps attending the same university, Rabb said: "It's a really good possibility, but we're all trying to make the best decisions for ourselves and our families. If it doesn't work out, we're still going to be best friends like we are right now. We're like brothers, so I don't think that will conflict with our friendships at all."
Rabb is considering KU, Kentucky, Arizona, UCLA, USC, North Carolina, Georgetown, Duke and Louisville.
More on Ballock: Rivals.com's Eric Bossi this week offered his take on Eudora High sophomore combo guard Mitchell Ballock receiving a scholarship offer from KU.
"Ballock has all the makings of a very good high-major prospect," Bossi told Jayhawkslant.com. "Even though he is just entering his sophomore year of high school, he already has good size for a shooting guard (6-foot-4) and is a very dangerous shooter from deep. While Ballock is a dangerous spot-up shooter, his ability to create via the dribble and athleticism really allow him to play at a high level.
"Kansas fans have surely seen Ballock at several home games and he lives just a stone's throw away from campus. In recruiting anything can change, but with an offer from Kansas you have to figure that the Jayhawks are the team to beat for Ballock," Bossi added.
Ballock averaged 20.2 points, 8.2 rebounds, 3.0 assists and 2.0 steals per game as a freshman at Class 4A-II state champ Eudora. He hit 57.2 percent of his shots, 38 percent of his threes and 73 percent of his free throws.