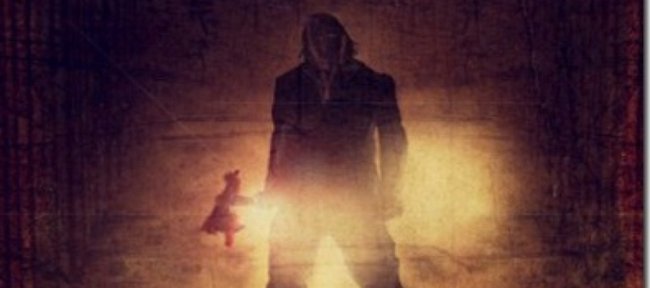 Today marks the 10-year anniversary of Kansas University's 81-78 loss to Syracuse in the finals of the 2003 NCAA Tournament.
The final game of the Roy Williams era at KU is probably best remembered for three things — four if you count Williams' postgame "I don't give a (bleep) about North Carolina" quote to Bonnie Bernstein.
They are:
• The Jayhawks' 12-of-30 free-throw shooting.
• Freshman Gerry McNamara's six three-pointers in the first half (he didn't score the second half) that staked the Orange to a 53-42 lead in the Superdome in New Orleans.
• Hakim Warrick's block of a possible game-tying three from the corner by Michael Lee with 1.5 seconds remaining.
"I didn't know it was blocked. All I was doing was looking at the rim. Then I heard the crowd go, 'Whoa!' And I looked up and saw the ball was coming back in from the third row," Lee, assistant coach at University of San Francisco, told Syracuse.com last week.
"I have no idea how Warrick got a hand on that shot. He made a perfect play," Lee added. "Every time I think about that game, I think about that shot. Because I think I lost the game for us by not getting that shot off and putting us into overtime."
Lee, who played for both Williams and Bill Self at KU and worked on Self's KU staff, added: "I can talk about it now, but at the time I was out of it. I was out of it for at least a couple of months. That was devastating. Everybody was saying, 'It's not your fault. We missed all those free throws. Blah, blah, blah.' All I know is that at the end of the day I had the chance to be the hero, so to speak, and I didn't do it. Outside of my family and my teammates, I tried to avoid people as much as I could.
"You know, we went into that game saying, 'Let's make history.' Now I joke with people that I'm on the wrong side of history. I get my recognition for getting a shot blocked. I'm famous in Syracuse for all the wrong reasons."
McNamara, now a Syracuse assistant, reflected on the title game to timesunion.com.
"I got a couple of easy ones early," McNamara said. "The first one was right on the line, it was straight downhill, made it. The second one was pretty similar, from there on out, once a shooter gets his touch going, it's tough to slow him down. I took my chances, and they happened to go down. The reason they went down is I got the good looks early."
For KU, Nick Collison had 19 points and 21 rebounds, Keith Langford 19 points, Jeff Graves 16 points and 16 boards and Kirk Hinrich 16 points and four assists.
Scot Pollard the actor: Colorful former KU forward Scot Pollard is one of the stars of the independent horror movie, "The Axeman at Cutter's Creek." Pollard plays the role of the lead character — a homicidal killing machine named "Axeman."
The 6-foot-11, 270-pound Pollard, who played at KU from 1993 to '97, tells asouthernlifeinscandaloustimes.blogspot.com that his Axeman is "a killing machine — big and scary-lurking in the shadows."
Pollard said the character has "no joy, no pain, nothing inside him driving him except that primitive need to kill."
Blog writer Rickey Russell notes that "this is a role that is suited to Pollard, who considers himself to be big and scary and perfect for the part, a sentiment echoed by (director) Joston Theney, himself having come across Pollard when searching for the perfect person to play his methodical monster — a legend in terror that is sure to bring new life into the mythos of the slasher."
Budding actor Pollard also played "El Monstruo" in the horror anthology "Barrio Tales (2012)."
"I have always had an acting bug," Pollard told horrorsociety.com. "I was in plays in elementary school, junior high and high school when I could be. During my career in basketball, I did many local shows where I would do things outside of the sphere of basketball, but for whichever team I played for. Most notable of these would be a series I did in Boston for the 'Celtics now' program called 'Planet Pollard.' All of the episodes are now on YouTube. In addition, through my website, planetpollard.com, you can view additional footage of Scot Pollard being goofy in front of a camera. Not exactly DeNiro, but I do enjoy the camera."
Asked what attracted him to playing a "brutal slasher killer," Pollard said: "After being contacted by Joston Theney regarding this role, I got excited. His energy is truly catching. I caught it and he made me go from being a basketball player ham into someone that at least can attempt to pull of a role. I still do not consider myself an actor, but playing this character allowed me to touch on some darker sides of my personality, which actually turned out to be VERY therapeutic. I really enjoyed laughing and joking with my cast mates off camera, and then flipping the switch into cold blooded bastard while taking care of business."
Pollard's interview is available here.
Not going to Hofstra: KU assistant coach Joe Dooley and Iona head coach Tim Cluess have both turned down the Hofstra head-coaching job, Jeff Goodman of CBSsports.com reports.