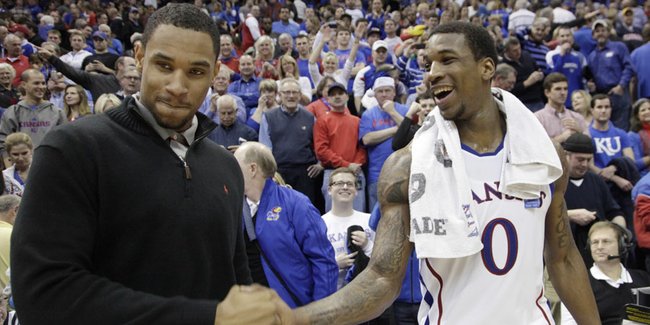 Kansas forward Thomas Robinson won Big 12 player of the week honors, the conference announced Monday.
The 6-foot-10 junior averaged 23.5 points and nine rebounds during KU's wins over Long Beach State and No. 2 Ohio State last week.
Robinson, a Washington, D.C. native, scored a career-high 26 points against on Tuesday against Long Beach State to go with 11 rebounds.
Against OSU, Robinson scored 10 of KU's final 12 points in a 21-point effort.
Robinson made 17 of 23 shots last week (73.9 percent) and 13 of his 18 free throws (72.2 percent).
He is the only player in the league averaging double figures in both points (17.8) and rebounds (11.4).
Robinson also won Big 12 player of the week honors on Nov. 28.