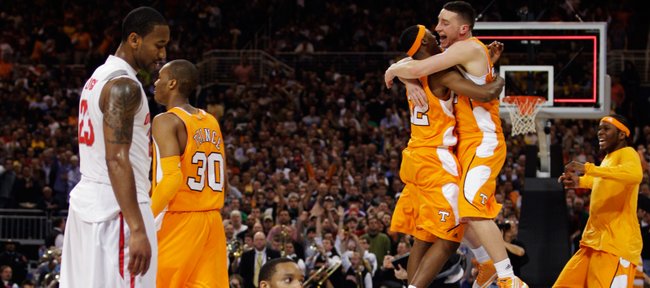 Feature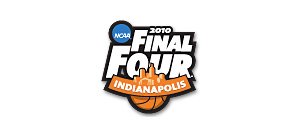 Tennessee vs. Ohio State
St. Louis — One Evan Turner is pretty good. Five Tennessee Volunteers are even better.
Brian Williams scored the go-ahead basket on a tip-in with 32 seconds left, Bobby Maze converted a pair of late free throws and J.P. Prince blocked a desperation 3-pointer at the buzzer Friday night, leading Tennessee past Ohio State 76-73 and into the NCAA tournament's round of eight for the first time.
Wayne Chism finished with 22 points — all but four in the second half — and 11 rebounds for the sixth-seeded Volunteers (28-8), who pulled out a back-and-forth tussle in the Midwest Regional semifinals.
As the final buzzer sounded, Tennessee players let out screams of joy and sprinted onto the court.
Few expected this from the Vols considering where they were on Jan. 1. Tyler Smith, the team's leading scorer last season, was dismissed from the team and Williams, Cameron Tatum and Melvin Goins were suspended after a gun and marijuana were found during traffic stop.
But nine days later, Tennessee stunned then-No. 1 Kansas, and the Vols emerged as an even stronger team. Now, they're one win from the Final Four.
"It sounds real good, and we're livin' it up right now," Chism said.
Tennessee will play Sunday against the winner of Friday night's game between Northern Iowa and Michigan State.
For the Buckeyes, it's an opportunity lost. No one appeared to benefit more than Ohio State (29-8) when No. 1 overall seed Kansas was upset by Northern Iowa in the second round. Add in third-seeded Georgetown's first-round loss and fourth-seeded Maryland's loss last weekend, and Ohio State had what looked like a clear path to its second Final Four in four years.
To get there, though, the Buckeyes needed more than Turner, a leading contender for national player of the year honors.
"I told our team, 'It's our team vs. their six,'" Volunteers coach Bruce Pearl said. "We were a better 10 than their six."
Turner finished with 31 points, 21 in the second half, but the rest of the Buckeyes were just 3 of 16 from the field in the second half. Jon Diebler, so big for Ohio State in the first two rounds, shot 1 of 7 from 3-point range.
William Buford scored 15 points and David Lighty added nine.
Ohio State had won four of its previous five meetings against Tennessee, including a matchup in the 2007 regional semifinals. But these Buckeyes are far different from that squad, which featured an NBA-caliber roster that included Greg Oden, Mike Conley Jr. and Daequan Cook.
These Buckeyes do have Turner. But it's a game of 5-on-5, not 1-on-5.
After making only three baskets in the first half — including Ohio State's last with 22 seconds left — Turner surpassed that output in the first 5:12 of the second half. Lighty finally gave him some help, scoring on a layup to put Ohio State in front 59-56 with 7:37 to play.
But Tennessee responded with a 12-4 run, getting contributions from four different players.
Chism, who seemed to get a boost when he took off his bright orange headband at halftime, gave the Vols a 72-70 lead with 1:39 to play. Turner came up with yet another big play, swishing a 3 from just beyond the arc with less than 42 seconds to go. But Williams, a big, bruising center, tipped in Prince's miss on a layup.
Turner missed at the other end and Kyle Madsen lost the ball under the basket. With less than 13 seconds left, Turner fouled Maze, who after a timeout, coolly blew a kiss to someone in the Tennessee fan section. He made both free throws, giving Tennessee a 76-73 lead.
Turner had two more opportunities — and he's knocked down last-second shots before. But this time, he missed from deep in the left corner, then got the ball back. With Prince all over him, Turner's last shot from near the top of the key didn't even get to the rim.
"Turner got a little bit of a look, but it wasn't very good," Pearl said. "Now we're going to go see if we can live every kid's dream."