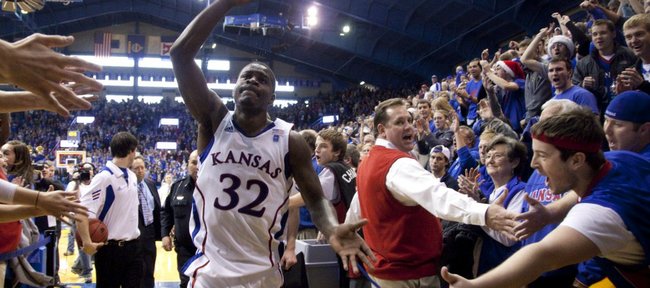 Kansas freshman guard Josh Selby was named the Big 12 rookie of the week, the conference announced Monday.
In his first collegiate game Saturday, Selby finished with 21 points, including the game-winning three-pointer, in KU's 70-68 victory over USC.
The 6-foot-2 guard from Baltimore was 5-for-11 from the floor, 5-for-8 from three-point range and 6-for-7 from the free-throw line with five rebounds.
Texas A&M;'s Khris Middleton was named Big 12 player of the week.