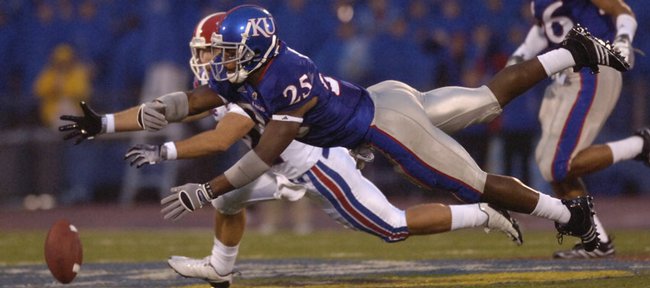 Kansas senior safety Darrell Stuckey was selected as one of 31 players on the Jim Thorpe Award Watch List that was announced earlier this week.
The Thorpe Award is presented each year to the nation's top defensive back.
Stuckey, a 6-foot-1, 205-pound safety from Kansas City, Kan., was an All-Big 12 first team selection in 2008. Stuckey is one of five Big 12 players on the list, joining Oklahoma's Dominique Franks, Oklahoma State's Perrish Cox, Baylor's Jordan Lake and Texas' Earl Thomas.